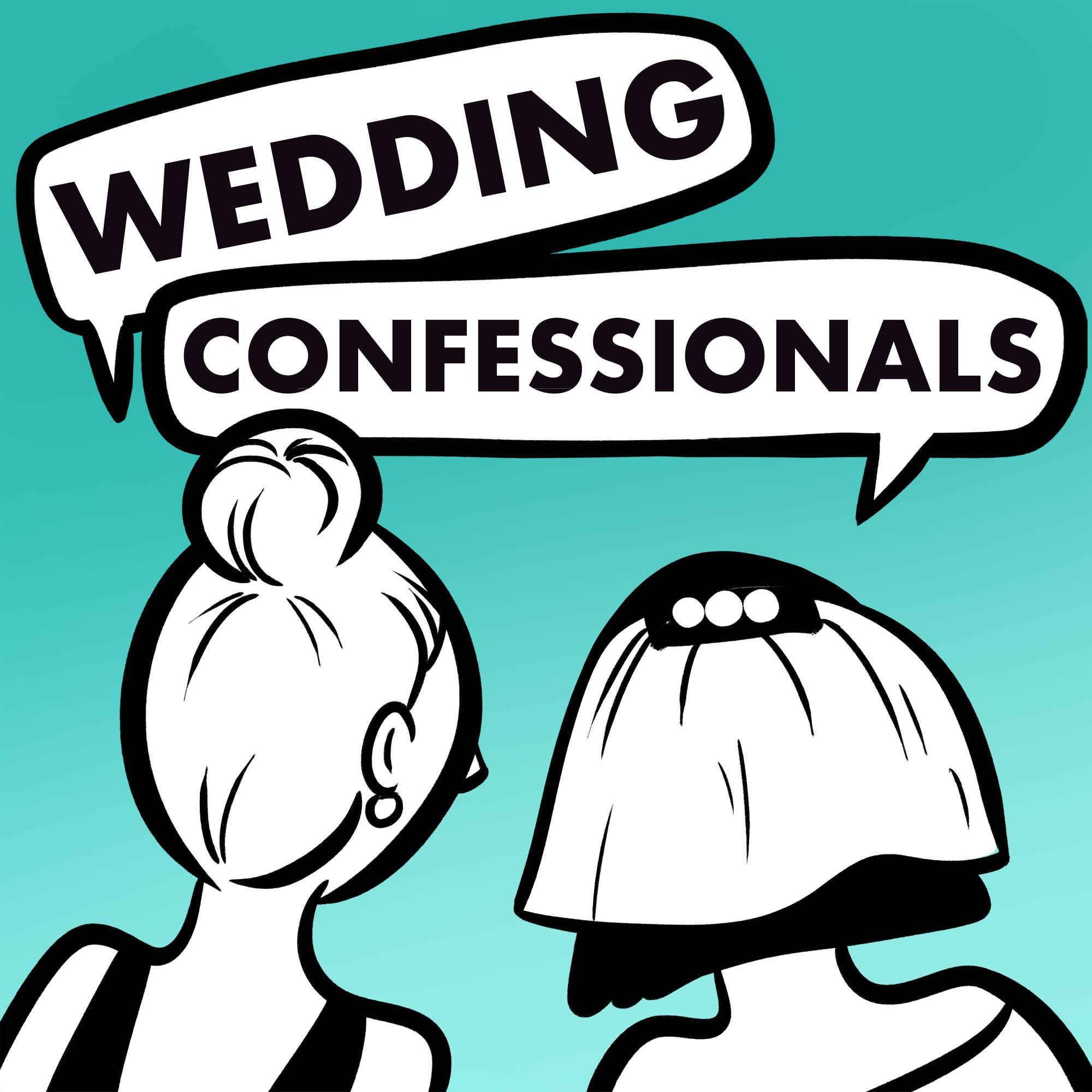 Christopher Shelley, professional officiant and author of The Best Ceremony Ever, joins the gals to talk about weddings!
He tells us all about his wedding (which involved dartboards!), why he became an officiant, and how he has helped over 300 couples create ceremonies that are personal and not boring!
We also tackled some listeners' submitted confessionals. Topics include: trying to please a bride with expensive taste, a groom too shy for a videographer, and sneaky ways to include your puppy on your wedding day...even though the venue says NO PETS ALLOWED!
If you like creative ceremonies or wedding day doggy capers, this episode is for you!
--
GUEST INFO:
You can find more info about Christopher Shelley at his company's website: Illuminating Ceremonies.
Check out Christopher's book - Best Ceremony Ever: How to Make the Serious Wedding Stuff Unique! Now Excuslively in Barnes and Noble. Available everywhere on February 12, 2019.
Follow Christopher on Instagram: @illuminatingceremonies
--
BRIDAL BREAK:
Alamos Malbec: Tasty red wine from Argentina (Suggested by Pam) 
Ax Throwing: There are clubs that competitively throw axes...for fun! If you're in NYC, check out Kick Axe for more info! (Suggested by Christopher)
Impractical Jokers: A TV show where friends make each other laugh with pranks! Airing on Tru TV. (Suggested by Christopher)
Sit Stay Sketch: Instagram account of custom ink drawings of dogs, created by past Wedding Confessionals guest Beth Morrell. You can also get your own custom dog drawing at the Sit Stay Sketch Etsy Shop! (Suggested by Brooke)
--
WEDDING CONFESSIONALS LINKS:
--
Have a story to tell us? Need some advice about your own wedding drama? 
Email us: weddingconfessionals@gmail.com
Call us: 434-933-2663
Click here to send us a message with no personal information needed!
We promise to never reveal the names in order to protect the innocent...and the annoyed. Your secret's safe with us!
--
Logo by David Kantrowitz
Theme song by Andy Schrier