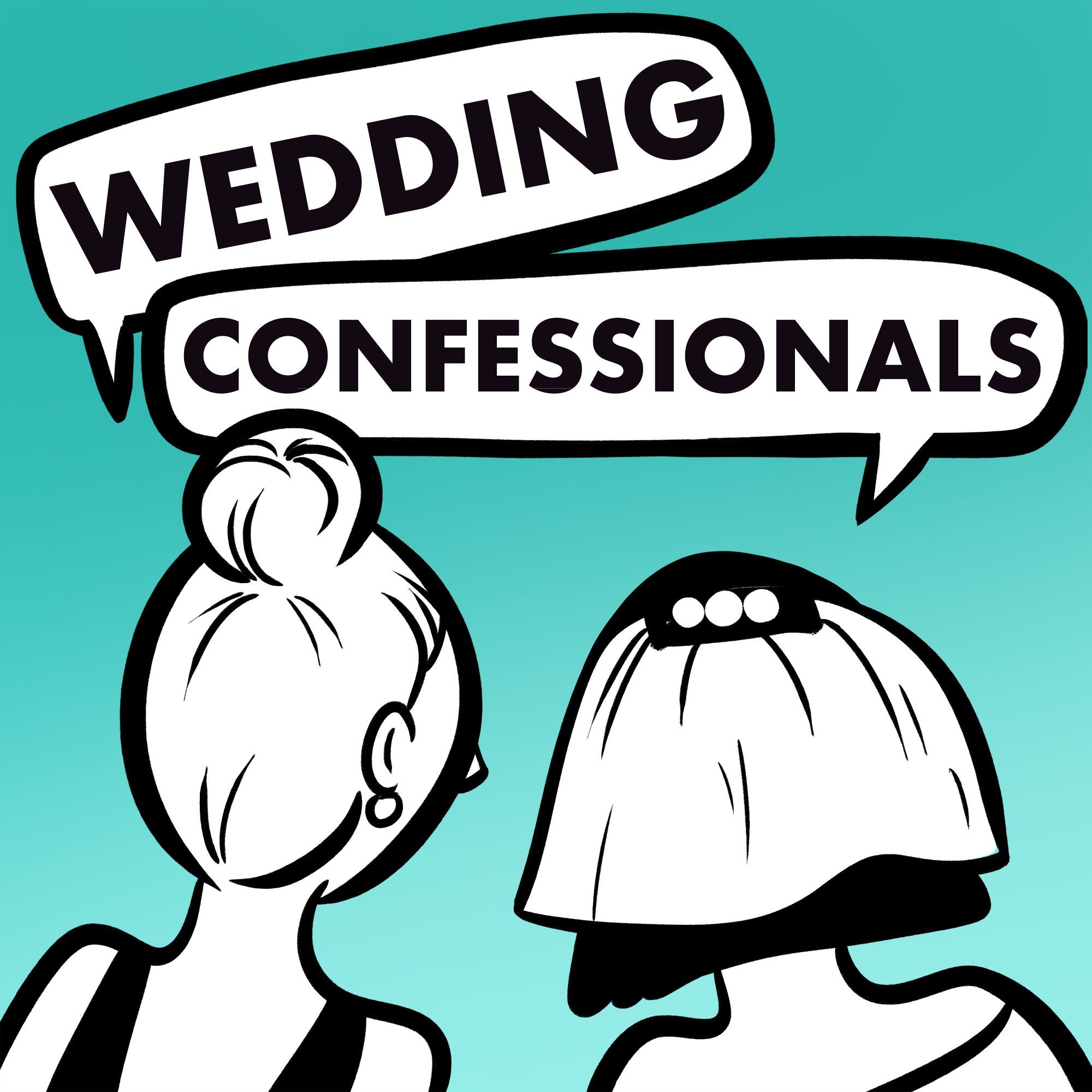 Lauren Lillie returns to tell Pam and Brooke all about her 2019 wedding! She discusses getting rejected from bars while in her wedding gown, security around her mini donuts, and the triggering effect of the question "So you're all set then?" 
Then the gals dive into listeners submitted confessionals about Covid-era bachelorette party stresses, Boomers who hate on hairy armpits and more!
If you're into not shaving or pastry policing, this episode is for you!
--
GUEST INFO:
You can follow Lauren on Instragram @laurenalillie
Lauren's wedding vendors who she highly recommends are:
Venue: Fig House - https://www.fighousela.com
Coordinator: Kelly Demaray from Demaray Events - https://www.demarayevents.com
Photography: Joel and Justyna -  https://joelandjustyna.com
Florist: The Little Branch - https://www.thelittlebranch.com
Wedding Cake: Berolina Bakery - https://www.berolinabakery.com
--
BRIDAL BREAKS:
Corpse Reviver: Spooky gin sour cocktail from A Couple Cooks
Hacks: Comedy about two female comedians from different generations. Streaming on HBO Max.
This Is A Robbery: Docuseries about an unsolved Boston-area art heist. Streaming on Netflix.
--
WEDDING CONFESSIONALS LINKS:
--
Have a story to tell us? Need some advice about your own wedding drama? 
Email us: weddingconfessionals@gmail.com
Call us: 434-933-2663
Click here to send us a message with no personal information needed!
We promise to never reveal the names in order to protect the innocent...and the annoyed. Your secret's safe with us!
--
Logo by David Kantrowitz
Theme song by Andy Schrier