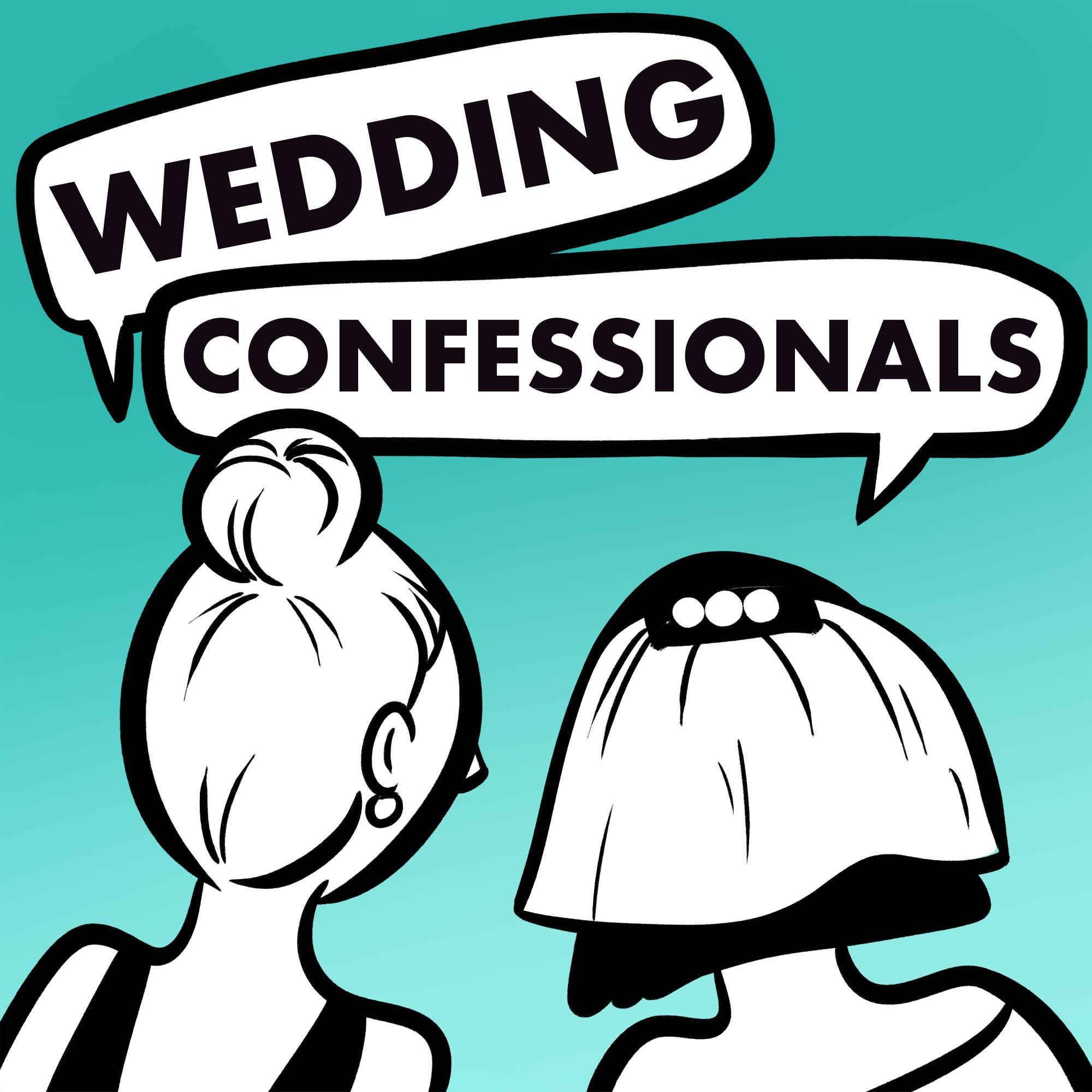 Brooke's neighbor Nancy stops by to tell the gals all about her wedding. Details include: a long distance romance that caused her to upgrade her cell phone's data plan, finding a dress that doesn't make her feel like a cupcake, and an interesting pronunciation of the word "chuppah."
We also dive into listeners' submitted confessionals about holding RSVP-related grudges, the rules for late gifting wedding presents, and how to include step-parents into a ceremony without it feeling weird or forced.
If you like unlimited texting plans or step-dad awkwardness, this episode is for you!
--
SHOW NOTES:
Nancy's cake (which she had to keep making bigger and bigger!) was from Hansen's Cakes in Tarzana, CA.
Nancy got her dress from Della Curva, a shop in Tarzana, CA that specializes in wedding gowns for curvy brides.
--
BRIDAL BREAK:
Manhattan: Classic cocktail made with bourbon or whiskey. (Suggested by Pam)
Go to the movies! (Suggested by Nancy)
Letter Joy: Gift service that delivers one historic letter to your mailbox every week. (Suggested by Brooke)
--
WEDDING CONFESSIONALS LINKS:
--
Have a story to tell us? Need some advice about your own wedding drama? 
Email us: weddingconfessionals@gmail.com
Call us: 434-933-2663
Click here to send us a message with no personal information needed!
We promise to never reveal the names in order to protect the innocent...and the annoyed. Your secret's safe with us!
--
Logo by David Kantrowitz