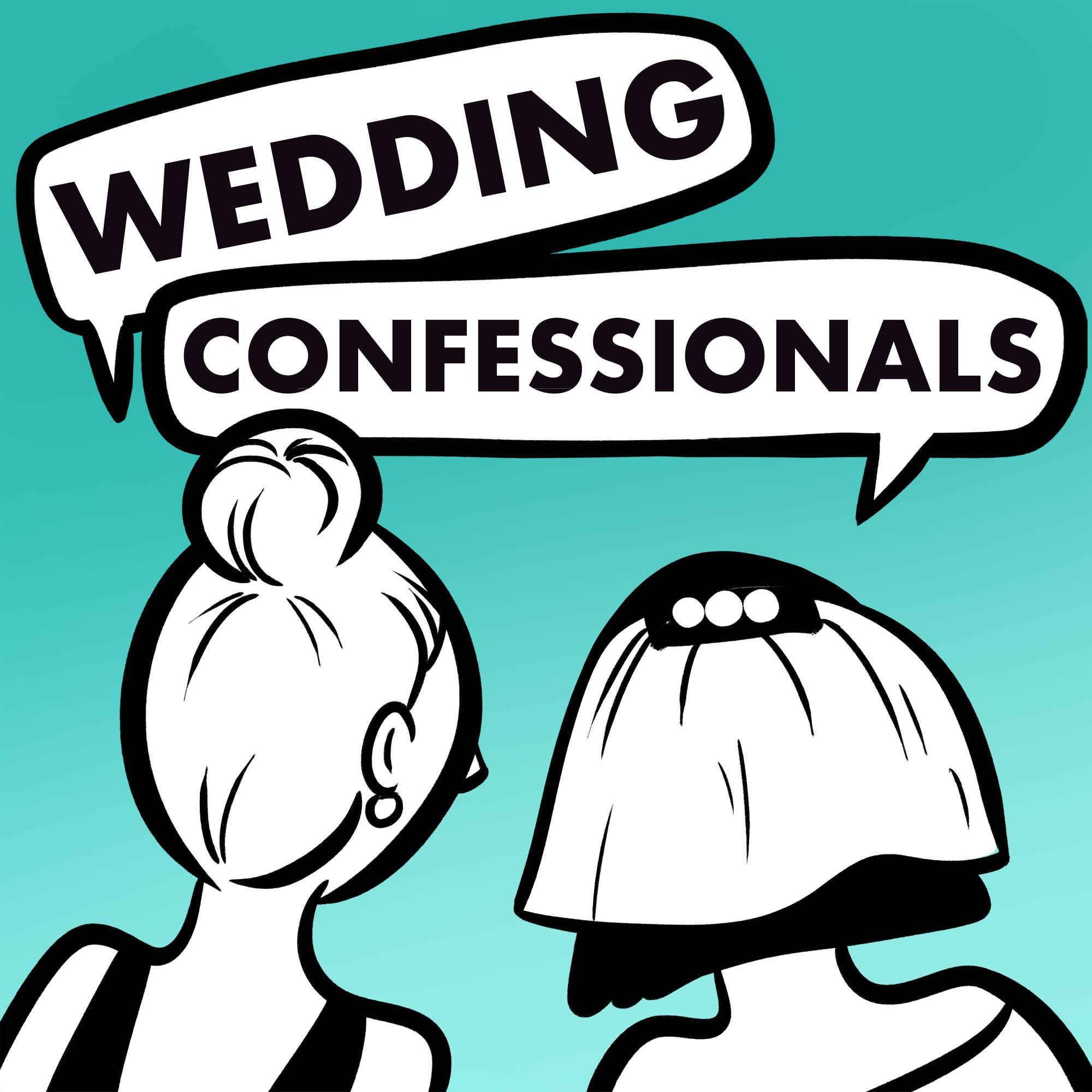 Julie Fishman, co-host of the First Timers Podcast, joins Pam and Brooke to tell us all about her wedding - including ruining her own proposal (twice!) and injuring herself 3 days before walking down the aisle!
We also answer some listeners confessionals about a reception brawl, a Maid of Honor dropping the ball, and a father who REALLY overshared during his wedding speech.
If you like brides in band-aids or dads who don't understand what TMI means, this episode is for you!
--
GUEST INFO:
Check out Julie's humorous parenting podcast, First Timers.
Julie's brewery is Brouwerij West. Find their Belgian-inspired beers in stores, or visit their brewery/tasting room in San Pedro, CA!
--
SHOW NOTES:
Julie's podcasting partner, Angie Greenup, was a guest on our show too! Here's a link! Episode 73: Heat Waves & Doggy Buffers (with Angie Greenup)
--
BRIDAL BREAK:

Brouwerij West Beers: Belgian-inspired beers from Julie's brewery! We tried the Saison Extra, Dog Ate My Homework, and Alligator IPA. (Suggested by Pam)
Dosist: A marijuana vape that tells you the precise dosage of weed you're smoking.  It's the pot of the future! (Suggested by Julie)
Ponies Doing Musicals: A YouTube video of live-action My Little Ponies lip syncing to Broadway musicals. It's bizarre...and amazing? (Suggested by Brooke)
-- 
WEDDING CONFESSIONALS LINKS:
--
Have a story to tell us? Need some advice about your own wedding drama? 
Email us: weddingconfessionals@gmail.com
Call us: 434-933-2663
Click here to send us a message with no personal information needed!
We promise to never reveal the names in order to protect the innocent...and the annoyed. Your secret's safe with us!
--
Logo by David Kantrowitz