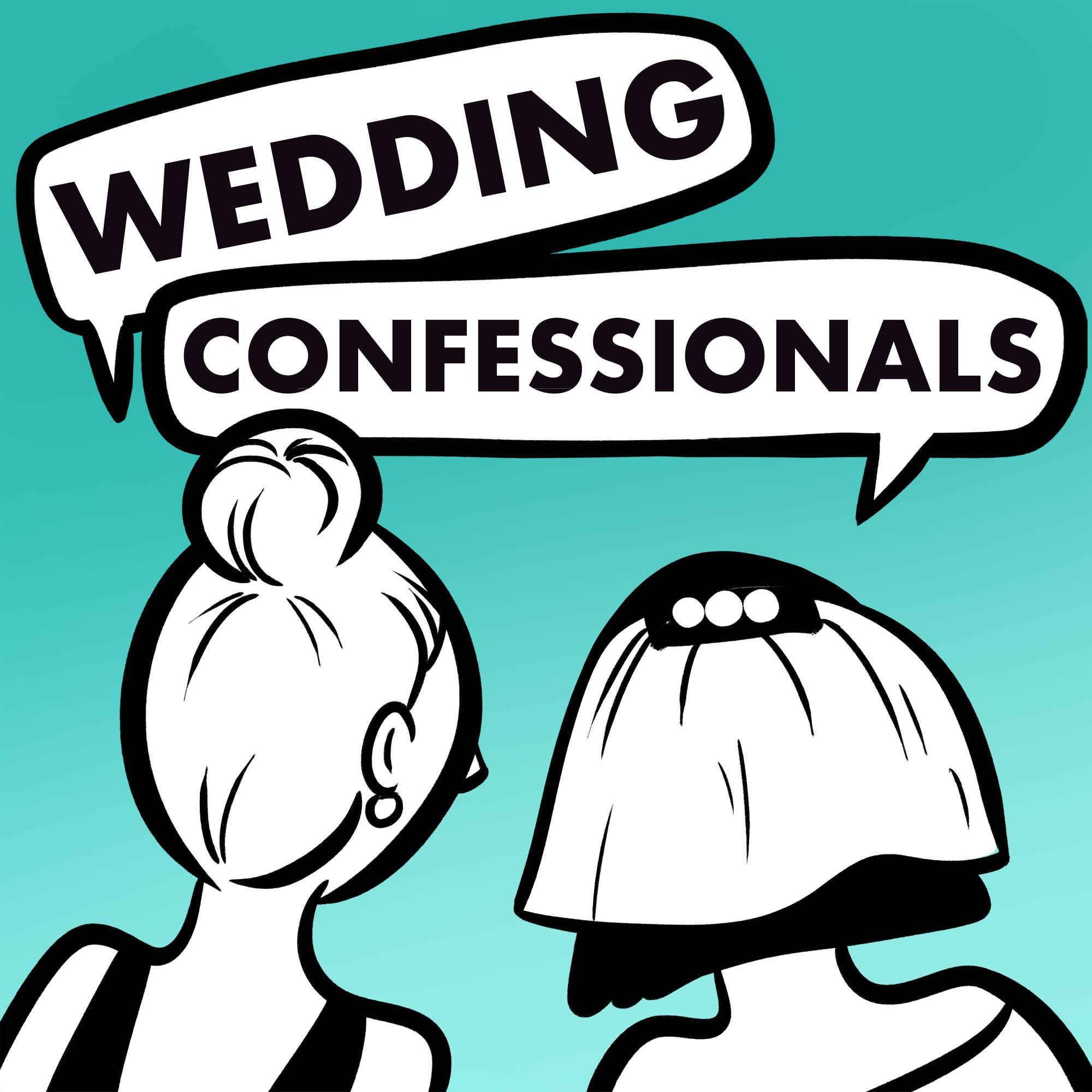 Pam and Brooke are joined by Korie Steward, one of the brides on TLC's I Want THAT Wedding! She shares great stories about planning her wedding, including when she bought a plane ticket for her bridal gown!
The gals also answer some listeners submitted confessionals. Topics include movie quotes in wedding vows, a parent who wants her kids to take over a bridal suite, and a DJ who's mix felt like a melancholy hoedown.
If you like crazy kids or sad line dancing, this episode is for you!
--
GUEST INFO:
Click here to watch Korie on TLC's I Want THAT Wedding. She's in Episode 2: Champagne Dreams or a Budget Buffet.
You can listen and follow Korie's huband, Mac Fame, on Spotify, Twitter & Instagram.
--
SHOW NOTES:
Korie and Chris got married at The Bell Tower on 34th in Houston, TX.
Korie used and LOVED David's Bridal Wedding Dress Preservation Kit
--
BRIDAL BREAK:
Caramel Apple Moonshine: Perfect apple cider cocktail, from Taylor Bradford. (Suggested by Pam)
Naked Wine: Wine club that delivers to your home! (Suggested by Korie)
Mezcalita: Mezcal cocktail that's sweet and spicy, from Cookie & Kate! (Suggested by Brooke)
--
WEDDING CONFESSIONALS LINKS:
--
Have a story to tell us? Need some advice about your own wedding drama? 
Email us: weddingconfessionals@gmail.com
Call us: 434-933-2663
Click here to send us a message with no personal information needed!
We promise to never reveal the names in order to protect the innocent...and the annoyed. Your secret's safe with us!
--
Logo by David Kantrowitz