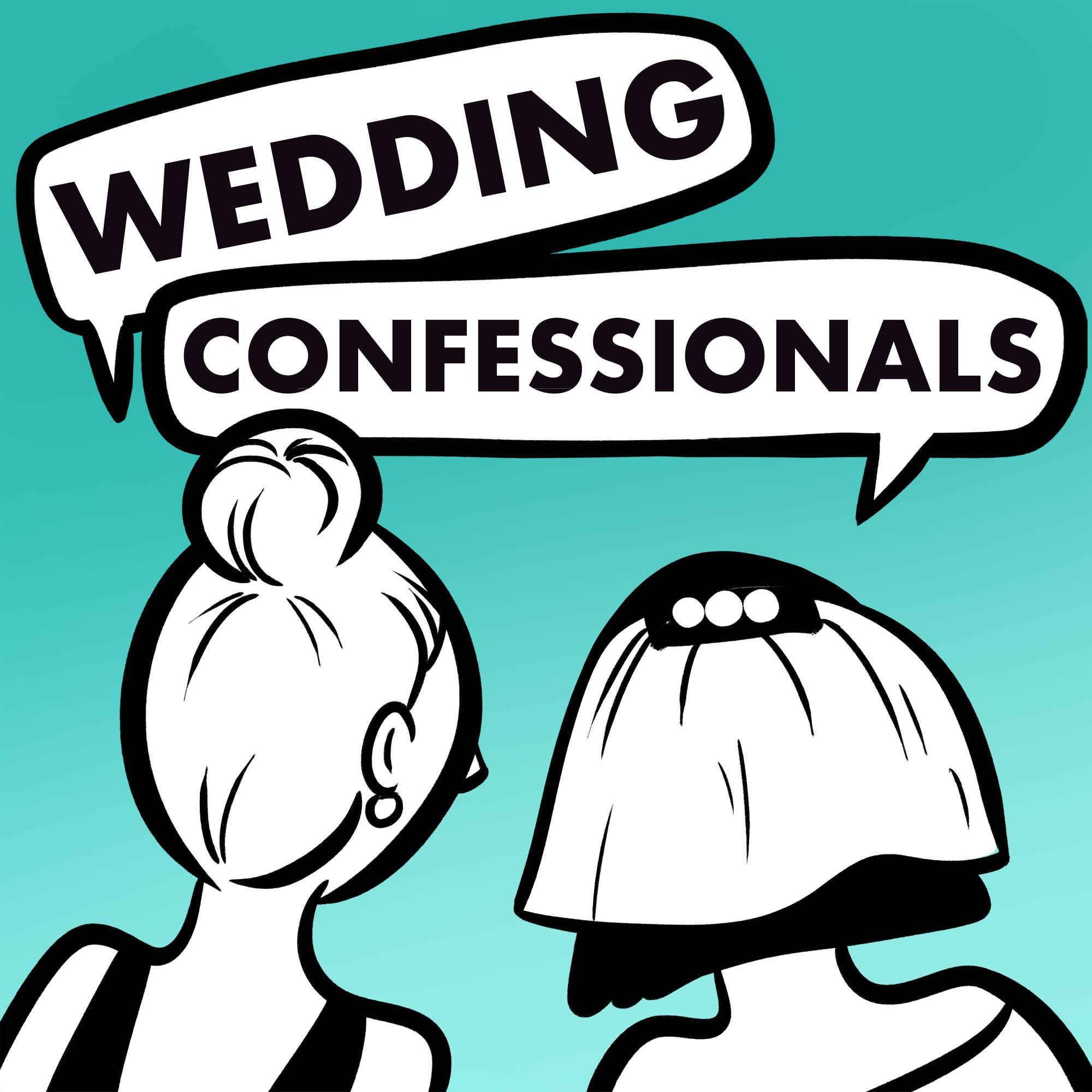 Our hilarious night with Beth Morrell continues! The gals answer some listeners submitted confessionals from brides in need of serious help with crazy situations! Topics include a mother-of-the-groom threatening to throw an ill timed shower, a bride who's family fell in love with a wedding gown that she hates, and a bride afraid she will sweat through her dress.
If you like hideous dresses or pushy future mother-in-laws, this episode is for you!
--
GUEST INFO:
Check out Beth's podcast about living the single life, Old Maids. 
Follow Old Maids on Instagram: @oldmaidscast
Old Maids is also on Twitter: @oldmaidscast
Follow Beth on Twitter: @bethisomething
Beth's also on Instagram: @bethisomething
More info about Beth's work can be found at bethmorrell.com
--
SHOW NOTES:
Beth was also a guest on Episode 57: Always A Bridesmaid, Dying To Be A Guest & Episode 76: I'm Wearing Crocs At My Wedding!
Certain Dri is the anti-perspirant Brooke used when she was a sweaty teen.
The episode of Friends where Ross creates a paste in his leather pants is "The One With All The Resolutions."
--
BRIDAL BREAKS:
Caramel Apple Moscow Mule: A sweet twist on Brooke's favorite fall drink - from Gastronomblog. (Suggested by Pam)
Rock-afire Explosion: R&B + 80s animatronics = weird and wonderful videos. (Suggested by Brooke)
Can't Cope, Won't Cope: Irish hit tv show about two best friends drinking and partying their way through their 20s. Available on Netflix in the US. (Suggested by Brooke) 
Great British Baking Show: The UK's favorite competition show that's too sweet to really be a competition. Available on Netflix in the US. (Suggested by Beth)
--
WEDDING CONFESSIONALS LINKS:
--
Have a story to tell us? Need some advice about your own wedding drama? 
Email us: weddingconfessionals@gmail.com
Call us: 434-933-2663
Click here to send us a message with no personal information needed!
We promise to never reveal the names in order to protect the innocent...and the annoyed. Your secret's safe with us!
--
Logo by David Kantrowitz