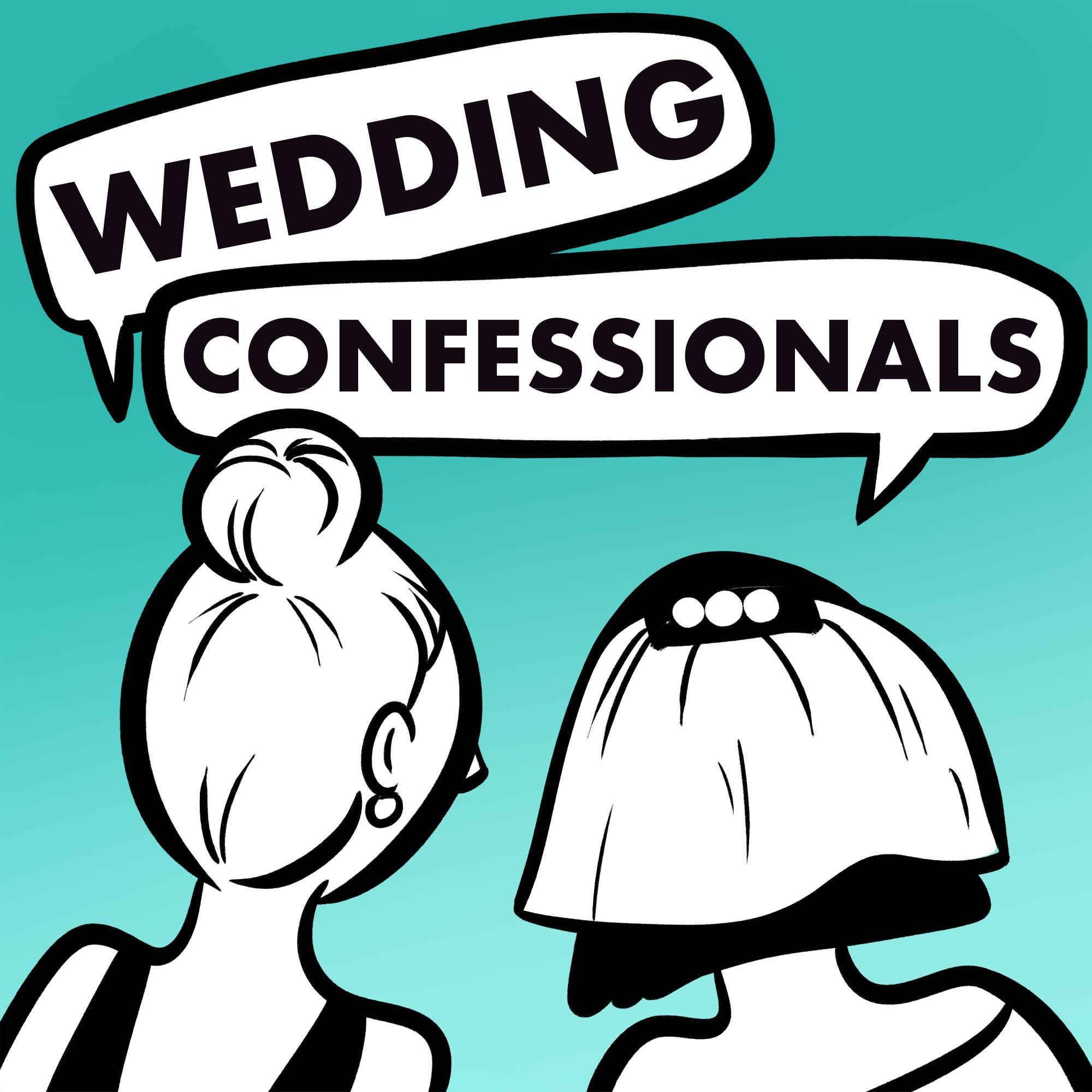 Brooke's husband, Tristan, returns to tell even more funny stories about their wedding. Somehow this includes Gatorade, an annoyed judge, and the TV show Cheaters.
They also tackle listeners submitted confessionals about shady bartenders, friends with benefits, and 100+ people who forgot to RSVP.
If you like invitation dilemmas or sports drinks, this episode is for you!
--
GUEST INFO:
Listen to Tristan's football podcast Worst to First, available on iTunes!
Follow Worst to First on Twitter: @worsttofirstpod
--
SHOW NOTES:
Wanna hear Tristan talk MORE about weddings? Then check out these episodes:
Episode 16: Anger Treadmill (with Tristan)
Episode 32: Courthouse Weddings & Coffee Makers (with Miguel Camnitzer - Part 1)
Episode 35: Flowers, Favors & Fondant (with Tristan)
Brooke also mentioned episodes featuring wedding planners.  Check em out!
Episode 38: Wedding Planning FOMO (with Jessica Sclafani)
Episode 65: Diary of a Wedding Coordinator (with Amanda Walker)
--
BRIDAL BREAK:
Pineapple Dole Whip Margarita: A boozy twist of the Disneyland & Disney World popular treat - by Kitchen Sanctuary. (Suggested by Pam)
Advantage: Kids: Writer Rembert Brown's 24 hour fundraising podcast-athon to raise $24,000 for an Atlanta tennis program for kids. If you're interested, you can still donate by clicking here. (Suggested by Brooke)
Great British Baking Show: The UK favorite returns to the US with some new faces but the same soothing adorable vibe. Available on Netflix in the US.
--
WEDDING CONFESSIONALS LINKS:
--
Have a story to tell us? Need some advice about your own wedding drama? 
Email us: weddingconfessionals@gmail.com
Call us: 434-933-2663
Click here to send us a message with no personal information needed!
We promise to never reveal the names in order to protect the innocent...and the annoyed. Your secret's safe with us!
--
Logo by David Kantrowitz