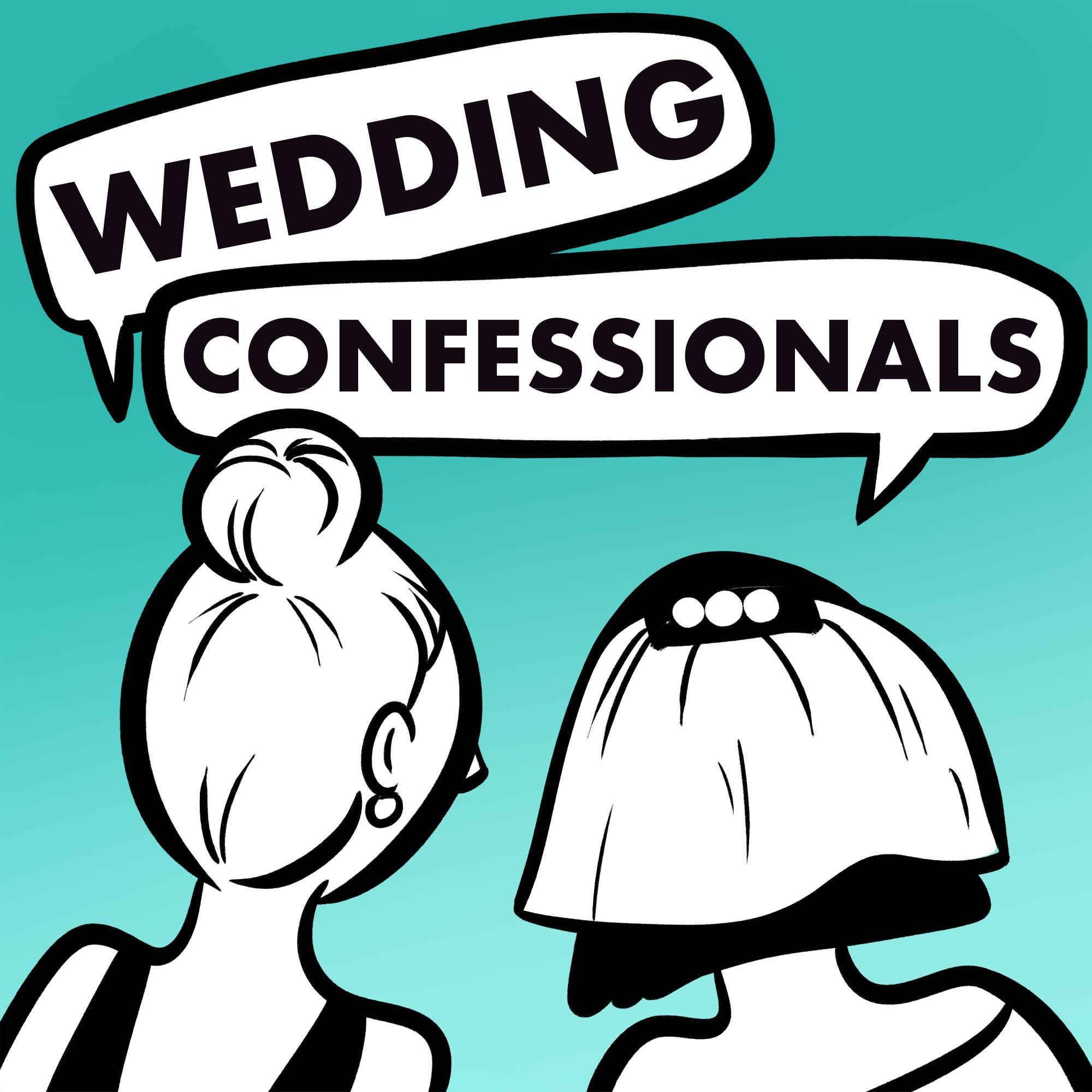 Our hilarious night with Adam Michael Rose continues!
Brooke, Pam and Adam tackle listeners submitted confessionals about wrangling a crazy relative on the wedding day, having a family member's wedding too close to yours, and a bride who's venue is currently considered too toxic for humans!
If you like unhinged aunts and deadly ceremony spots, this episode is for you!
--
GUEST INFO:
Follow Adam on Instagram: @amraccents
Need a dialect coach? Here's Adam's info: https://www.amraccents.com
--
SHOW NOTES:
Missed Part 1 of our night with Adam? Then click here for a link to Episode 71: The Traveling Wedding Rings.
--
BRIDAL BREAK:
Boston Cream Pie Martini: A sweet and creamy cocktail, created by the Tipsy Bartender! (Suggested by Pam)
Hot Ones: YouTube series that mixes spicy wings with celebrity interviews (Suggested by Adam)
Kim's Convenience: Canada's hit sitcom about a funny family who run a convenience store in Toronto. Available in the US on Netflix. (Suggested by Brooke)
--
WEDDING CONFESSIONALS LINKS:
--
Have a story to tell us? Need some advice about your own wedding drama? 
Email us: weddingconfessionals@gmail.com
Call us: 434-933-2663
Click here to send us a message with no personal information needed!
We promise to never reveal the names in order to protect the innocent...and the annoyed. Your secret's safe with us!