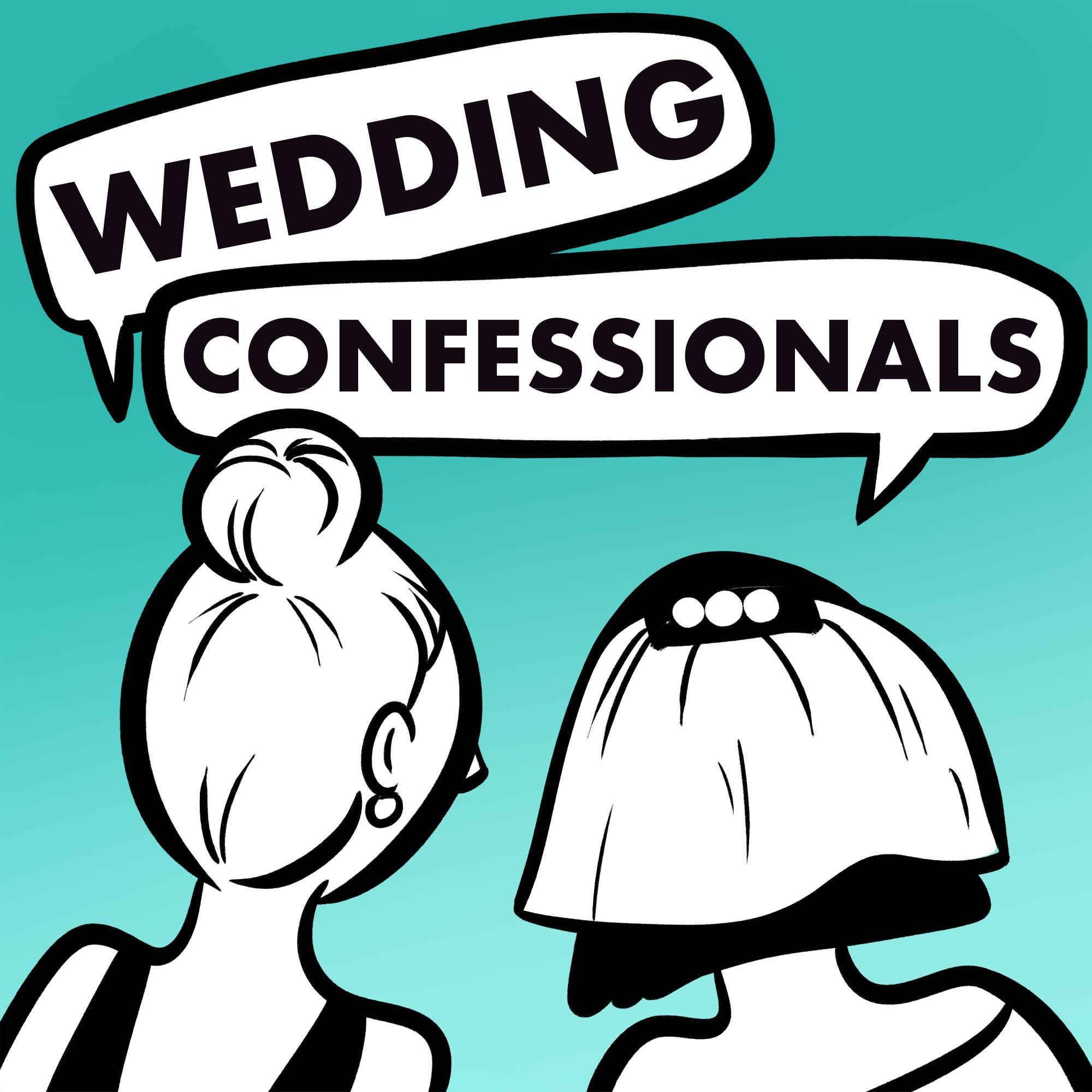 Our hilarious night with Brooke's pal, Paul Caiola, continues! We dive into listeners' submitted confessionals about a reluctant bridesmaid-to-be, a wedding scheduling snafu, and a Father Of The Bride FAIL! We also learn that Brooke hates high school graduations!
If you despise calendar conflicts or valedictorian speeches, this episode is for you!
--
SHOW NOTES:
If you missed Part 1 of our night with Paul, you need to listen to Episode 65: Wedding Hangover!
--
BRIDAL BREAK:
Tiffany Mimosas: A pretty blue spin on the go-to brunch beverage, from Delish.com. (Suggested by Pam)
Ali Wong: Hard Knock Wife: Raunchy and hilarious comedy special about marriage and motherhood. Available on Netflix. (Suggested by Brooke)
Las Culturistas: Funny podcast about pop culture, hosted by Matt Rogers & Bowen Yang. Specifically, check out the "I Don't Think So, Honey" segment at the end of every episode! (Suggested by Paul)
--
WEDDING CONFESSIONALS LINKS:
--
Have a story to tell us? Need some advice about your own wedding drama? 
Email us: weddingconfessionals@gmail.com
Call us: 434-933-2663
Click here to send us a message with no personal information needed!
We promise to never reveal the names in order to protect the innocent...and the annoyed. Your secret's safe with us!