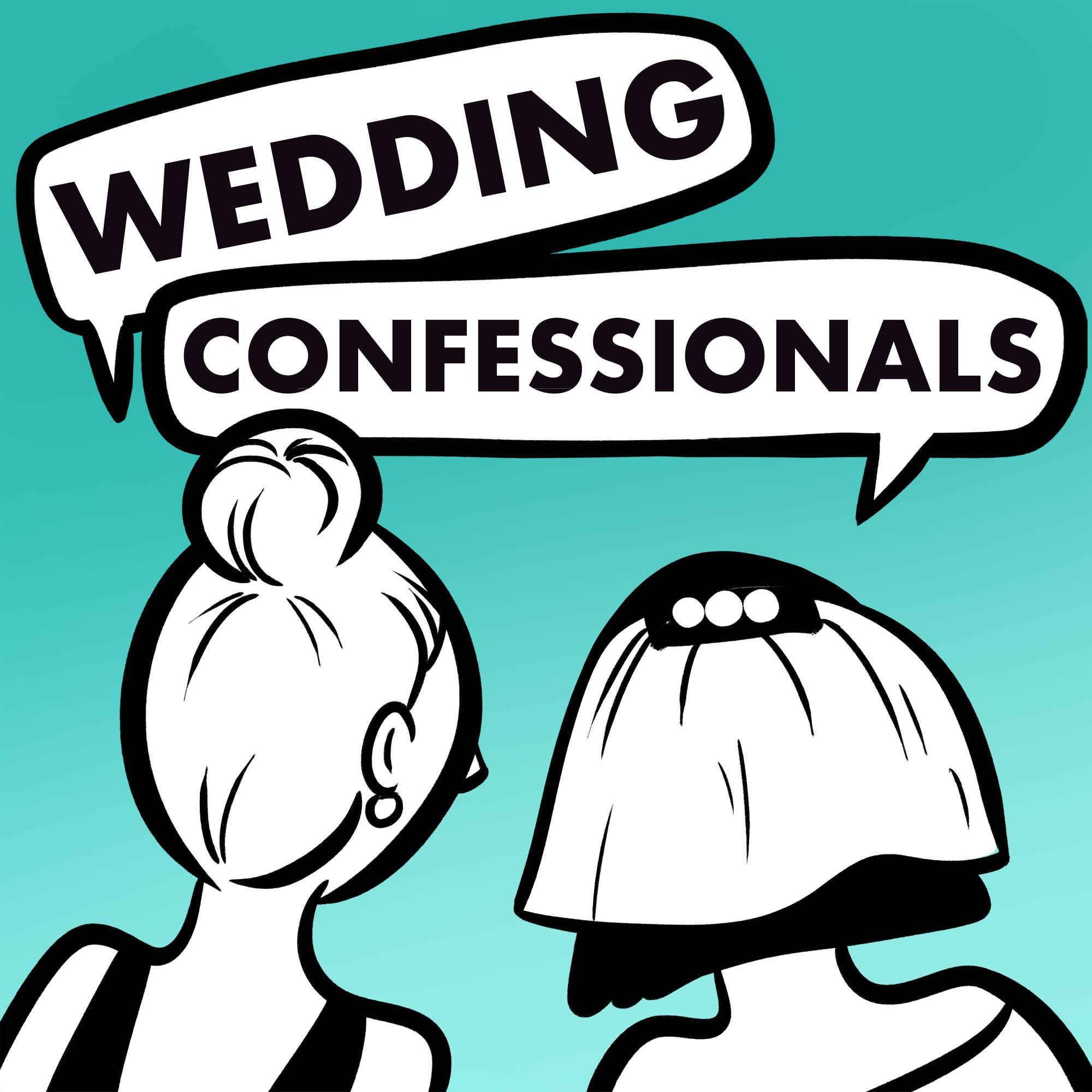 Wedding planner, Amanda Walker, joins the gals to talk all about her job of getting brides and grooms down the aisle! Topics include haunted venues, pot gummy bears, and an emergency tampon situation.
They also dive into listeners submitted confessionals about a noisy photographer, a sister-in-law pushing her way into the bridal party, and a bride who can't lock down a wedding date because of her flaky sister.
If you like family drama or candy flavored drugs, this episode is for you!
--
SHOW INFO:
Here's an episode of the dating show STUDS we found on YouTube!
--
GUEST INFO:
You can learn more about Amanda's wedding and event planning at the Salt & Sparrow website.
Follow Salt & Sparrow on Instagram: @salt_and_sparrow
--
BRIDAL BREAK: 
Bloody Mary Pops: A frozen spin on the brunch staple - celery stick included! - from Delish. (Suggested by Pam)
Power Paint Shots: Paint guns for when you want to be creative...and aggressive! Available at Michael's. (Suggested by Amanda)
Willow and Sage Magazine: A magazine filled with recipes and tips for making your own homemade bath and body products. (Suggested by Amanda)
Fancy Pasta Bitch: Funny and and helpful food blog dedicated to making homemade pasta, created by television writer Kara Brown. (Suggested by Brooke)
--
WEDDING CONFESSIONALS LINKS:
--
Have a story to tell us? Need some advice about your own wedding drama? 
Email us: weddingconfessionals@gmail.com
Call us: 434-933-2663
Click here to send us a message with no personal information needed!
We promise to never reveal the names in order to protect the innocent...and the annoyed. Your secret's safe with us!