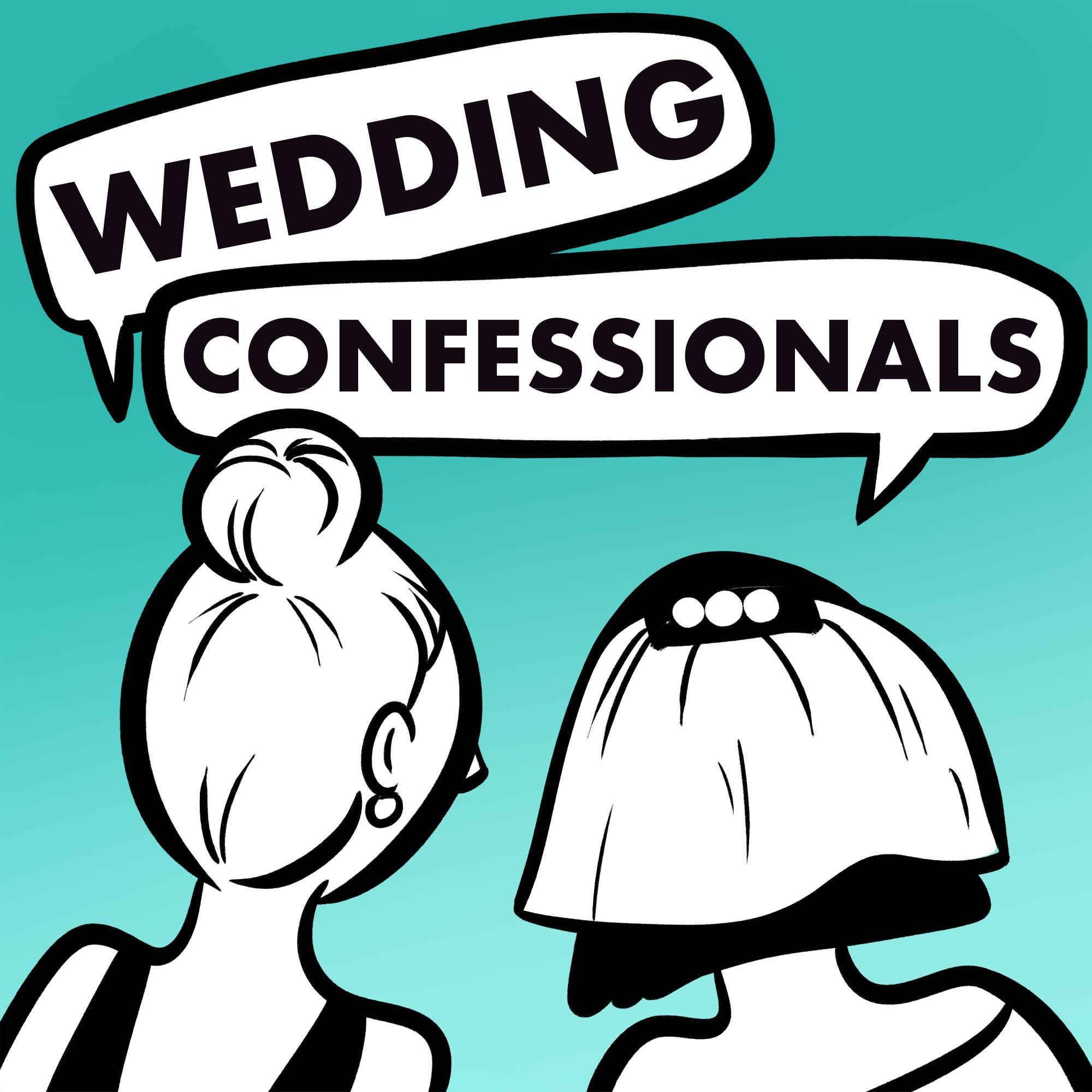 In Part 2 of our night with animator, illustrator and comedy guy, David Kantrowitz, the gals and their guest dive into listeners' confessionals. Topics include: falling in love with impractical wedding venues, hiding tattoos from in-laws and a hungover wedding coordinator. If you like weddings, body ink or funny puke stories, this episode is for you! 
--
SHOW NOTES:
- Brooke mentioned guest Julia from a previous episode.  If you want to listen, specifically it's Episode 48: Handcrafted, Homemade & Heartfelt (with Julia Holmberg).
- And if you want to see all of Julia Holmberg's badass wedding crafting, follow her on Instagram: @juliamakesadress
- We recommend if you're looking for inspiration from other tattooed brides, check out Kat Williams' Instagram: @rocknrollbride
- Rock N Roll Bride is also a magazine! More info here!
--
GUEST INFO:
You can follow David on Instagram: @davidkantrowitz
He's also on Twitter: @davidkantrowitz
Check out David's podcast, TBToonz!
--
BRIDAL BREAK:
Coco Chanel: A creamy martini from the Drink Kings (Suggested by Pam)
Hayley Kiyoko: Disney Channel actress who has grown up and created some bangers on her new album , Expectations! (Suggested by Brooke)
Library Card: A great way to not only get books, but also e-books and audio books (with the Overdrive app) and films (with Kanopy) (Suggested by David)
@midnight Masterclass: How to Tie a Bow Tie with Paul F. Tompkins: Funny and informative Youtube tutorial about how to tie a bowtie correctly (Suggested by David)
--
WEDDING CONFESSIONALS LINKS:
--
Have a story to tell us? Need some advice about your own wedding drama? 
Email us: weddingconfessionals@gmail.com
Call us: 434-933-2663
Click here to send us a message with no personal information needed!
We promise to never reveal the names in order to protect the innocent...and the annoyed. Your secret's safe with us!