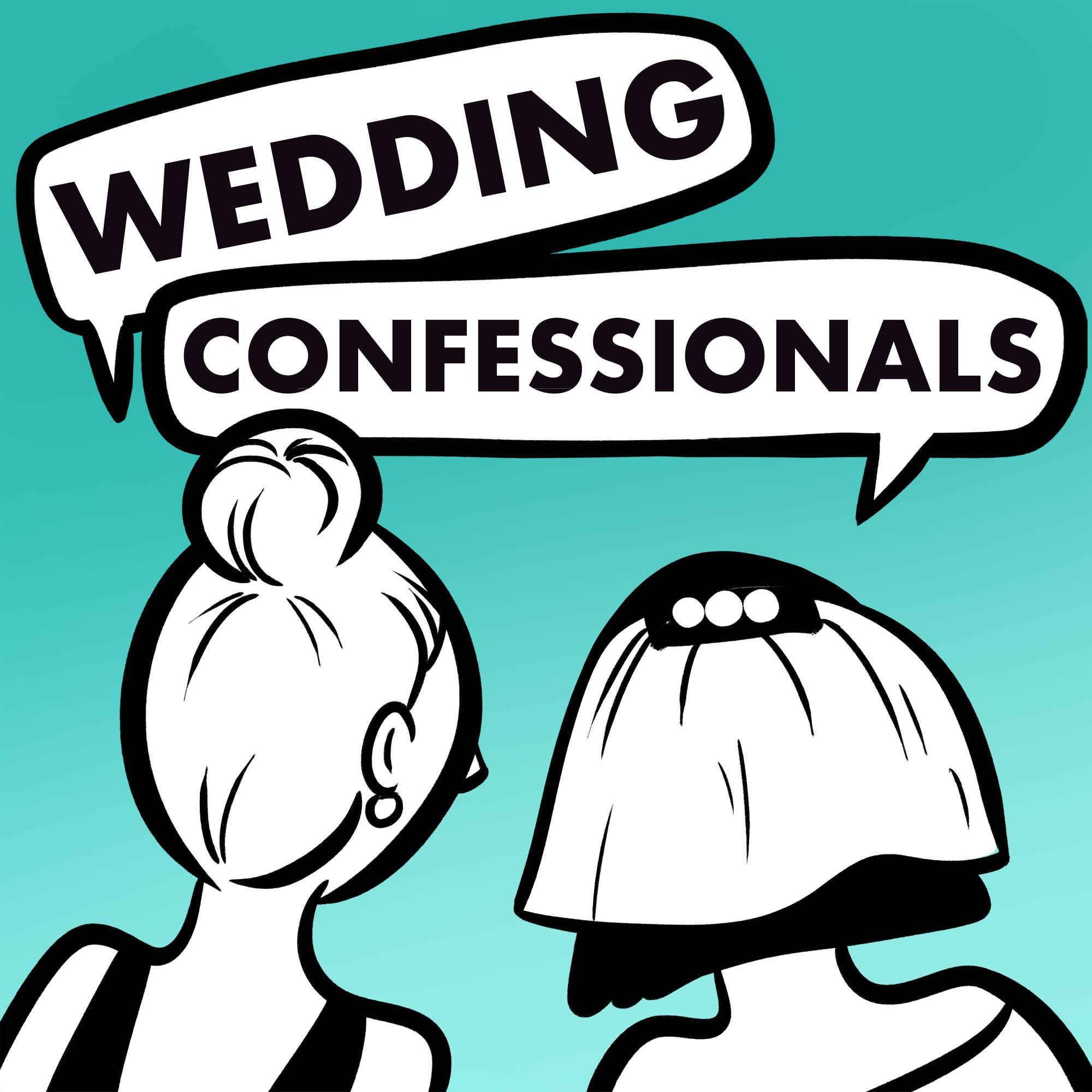 This week Brooke and Pam are joined by animator, illustrator and comedy guy, David Kantrowitz! Not only is he the husband of Heather Woodward, guest from Episode 24, but he also created our new Wedding Confessionals logo!
David got married a few months ago on New Years Eve, so he's got tons of wedding stories to share, including a hilariously sweet proposal, picking out an unconventional groom's outfit and dealing with senior citizen wedding crashers!
--
SHOW NOTES:
David proposed at The Alamo Motel in Los Alamos, CA. Brooke still hasn't been able to book a room there, but maybe you'll have better luck than her!
David & Heather were married at the Sportsmen's Lodge in Studio City, CA. Great location, beware of aging wedding crashers.
David & Heather's Los Angeles-based wedding photographer was Clay Larsen.
--
GUEST INFO:
You can follow David on Instagram: @davidkantrowitz
He's also on Twitter: @davidkantrowitz
Check out David's podcast, TBToonz!
--
BRIDAL BREAK:
Lemonade Beer with Cherry Rum: A summery cockatail from Shugary Sweets (Suggested by Pam)
Daily Lift: A fun, Spotify playlist that is constnatly being updated to make you feel super hip (Suggested by Brooke)
--
WEDDING CONFESSIONALS LINKS:
--
Have a story to tell us? Need some advice about your own wedding drama? 
Email us: weddingconfessionals@gmail.com
Call us: 434-933-2663
Click here to send us a message with no personal information needed!
We promise to never reveal the names in order to protect the innocent...and the annoyed. Your secret's safe with us!