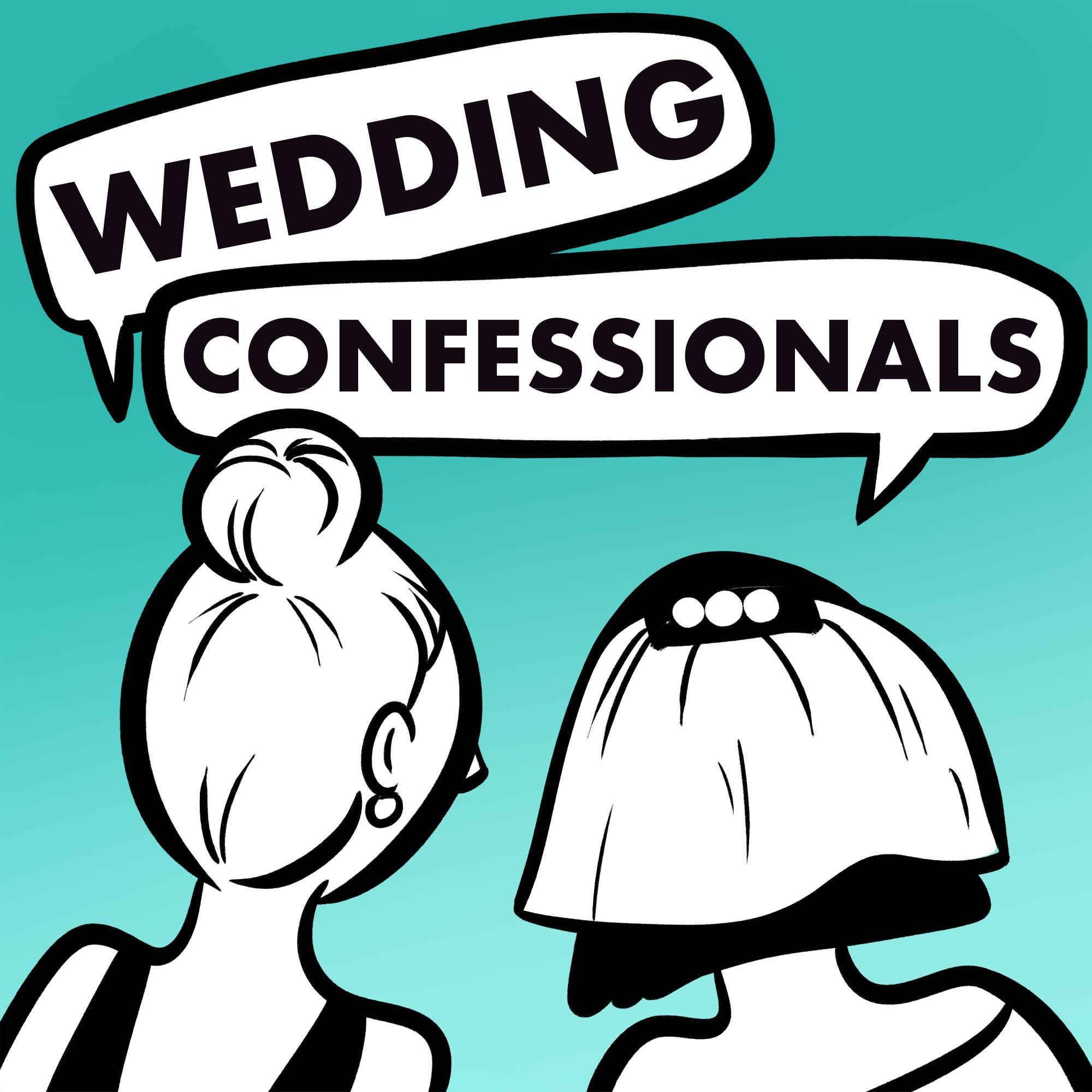 Pam and Brooke are joined by actress and voice over talent, Danielle Kaplowitz, to talk about her wedding planning highs and lows. This includes a surprise proposal, some invite list drama and a trip to the famous Say Yes To The Dress store - Kleinfeld!
The gals also tackle some confessionals, including a weird wedding delay, a veil mishap and a lively debate about wedding tattoos!
--
SHOW NOTES:
- More info about Prince Harry possibly having the Spice Girls perform at his reception!
- More info about common folk attending Harry and Meghan's Wedding
- Danielle got married at the Barns at Wesleyan Hills in Middletown, CT
--
BRIDAL BREAK:
Instant Pot: Quick and easy pressure cooker (Suggested by Pam)
Instant Pot Wine: A recipe for making homemade wine from Food N Service (Suggested by Pam)
Cool Playlist: New podcast about music for a specific life events, hosted by comedian Eliza Skinner (Suggested by Brooke)
Queer Eye: Netflix's reboot makes us smile, laugh and cry like babies (Suggested by Danielle)
--
WEDDING CONFESSIONALS LINKS:
--
Have a story to tell us? Need some advice about your own wedding drama? 
Email us: weddingconfessionals@gmail.com
Call us: 434-933-2663
Click here to send us a message with no personal information needed!
We promise to never reveal the names in order to protect the innocent...and the annoyed. Your secret's safe with us!