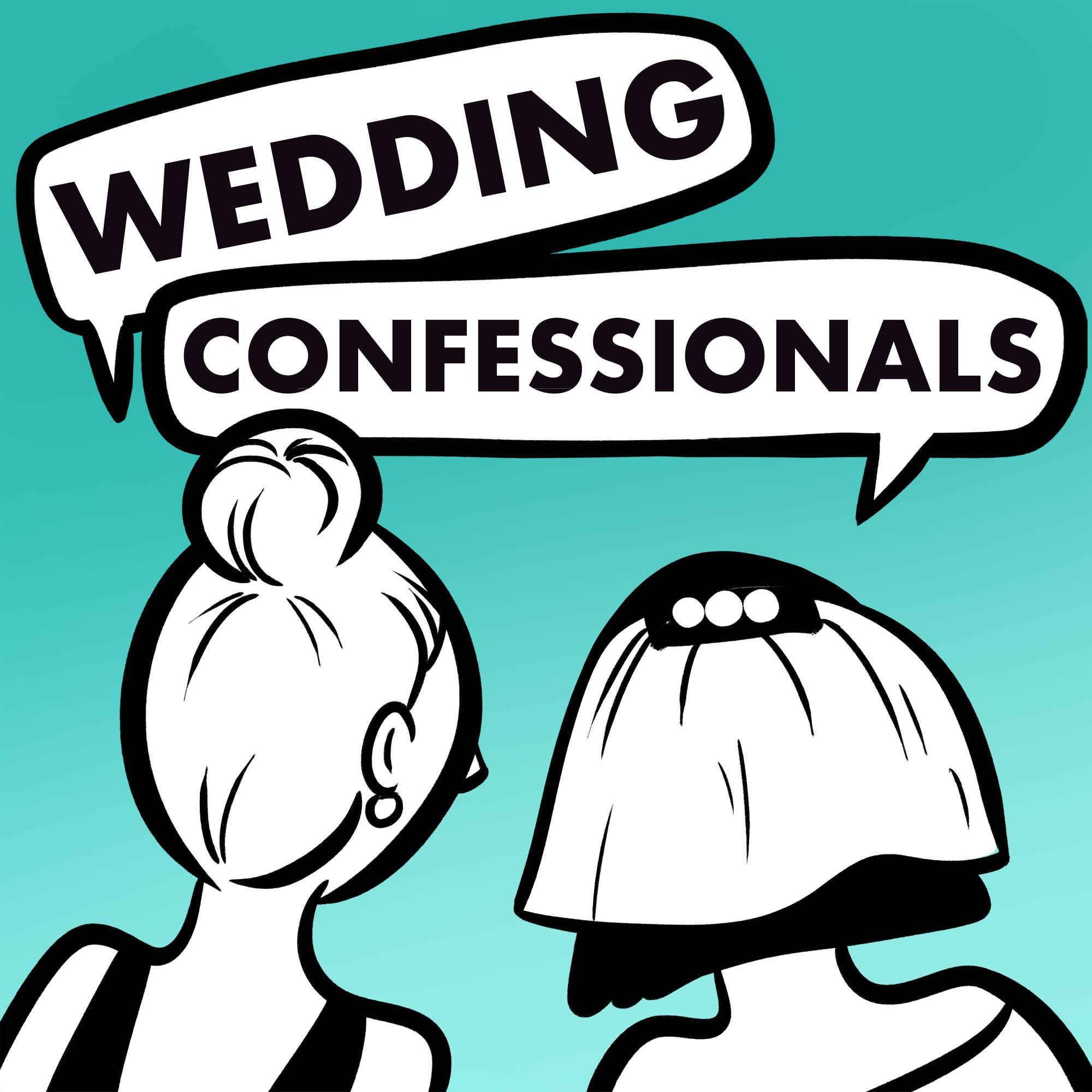 Pam and Brooke are joined by Courtney LaBree, a funny gal who had a gorgeous Palm Springs wedding last year. She shares with the gals her hilarious and sweet proposal story, planning a super cool wedding in the desert, and what it's like to have her wedding featured in wedding blogs!
We dive so deep into Courtney's history with weddings that we had to break her recording into two parts! So stay tuned for Episode 51, when Courtney helps us answer some Confessionals! 
--
SHOW NOTES:
Here's the Green Wedding Shoes feature of Courtney and Geoff's wedding. Be prepared to be in awe of how beautiful it is! 
Follow their photographer, Lauren Scotti on Instagram: @laurenscotti
Courtney and Geoff got married - and had their DIVE IN party!!! - at the Avalon Hotel in Palm Springs
Boldhouse was the event coordinating company for their wedding 
--
BRIDAL BREAK:
Horchata Rum Cocktail: A sweet and spicy drink! (Suggested by Pam)
@Bodegacats_: Twitter account full of cute kitties hanging out in delis, bodegas and bars (Suggested by Brooke)
@dog_rates: Twitter account for any and all dog lovers (Suggested by Brooke)
--
WEDDING CONFESSIONALS LINKS:
--
Have a story to tell us? Need some advice about your own wedding drama? 
Email us: weddingconfessionals@gmail.com
Call us: 434-933-2663
Click here to send us a message with no personal information needed!
We promise to never reveal the names in order to protect the innocent...and the annoyed. Your secret's safe with us!