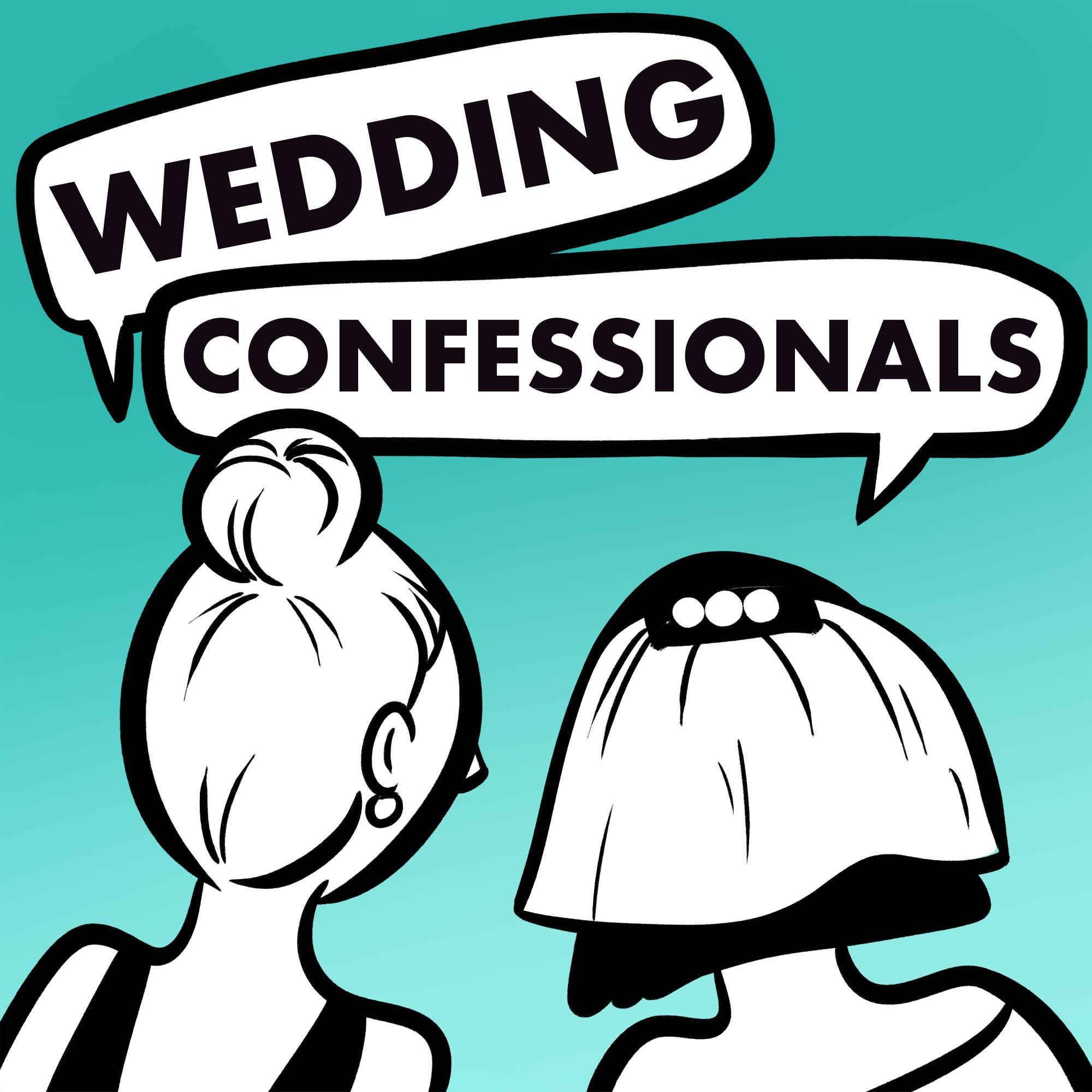 Fellow podcaster and co-founder of #Hashily Ever After, Sara Tenebein, joins Brooke and Pam to talk some shit about weddings. They chat about Prince Harry's wedding cheese cake, their favorite cheeses, cheesecake, and The Cheesecake Factory. Somehow they eventually stop talking about cheese and chat about weddings, including someone who made Freud's Oedipus complex the main topic of their wedding speech. (Yikes!)
The gals also tackle listeners' confessionals about Midwestern wedding bar crawls, inappropriate touching at a receptions, and the complexities of having a family member as your wedding photographer. 
If you like cheese, royal weddings or psychoanalytic theory - this episode is for you!
--
SHOW NOTES:
Read all about Prince Harry and Meghan Markle's cake made of cheese!
Here's a Youtube clip of the Seinfeld "Nip Slip" episode.
--
GUEST INFO:
Want your own custom wedding hashtag? Check out Sara's company, #Hashily Ever After!
Follow #Hashily Ever After on Instagram: @hashilyeverafter
Check out Sara's podcast: The She Pod
--
BRIDAL BREAK:
Guinness: Best Irish beer for St. Patrick's Day! (Suggested by Pam)
The Only Way Is Essex (aka: TOWIE): The UK reality tv show that is ridiculous but addicting! Wikipedia describes it as a show about "real people in modified situations, saying unscripted lines but in a structured way." 246 (!!!) episodes are available in the US on Hulu. (Suggested by Sara)
Queer Eye: The early 2000's reality show "Queer Eye For The Straight Guy" has gotten a modern reboot! It'll definitely make you laugh, and probably make you cry. Available on Netflix. (Suggested by Brooke)
--
WEDDING CONFESSIONALS LINKS:
--
Have a story to tell us? Need some advice about your own wedding drama? 
Email us: weddingconfessionals@gmail.com
Call us: 434-933-2663
Click here to send us a message with no personal information needed!
We promise to never reveal the names in order to protect the innocent...and the annoyed. Your secret's safe with us!