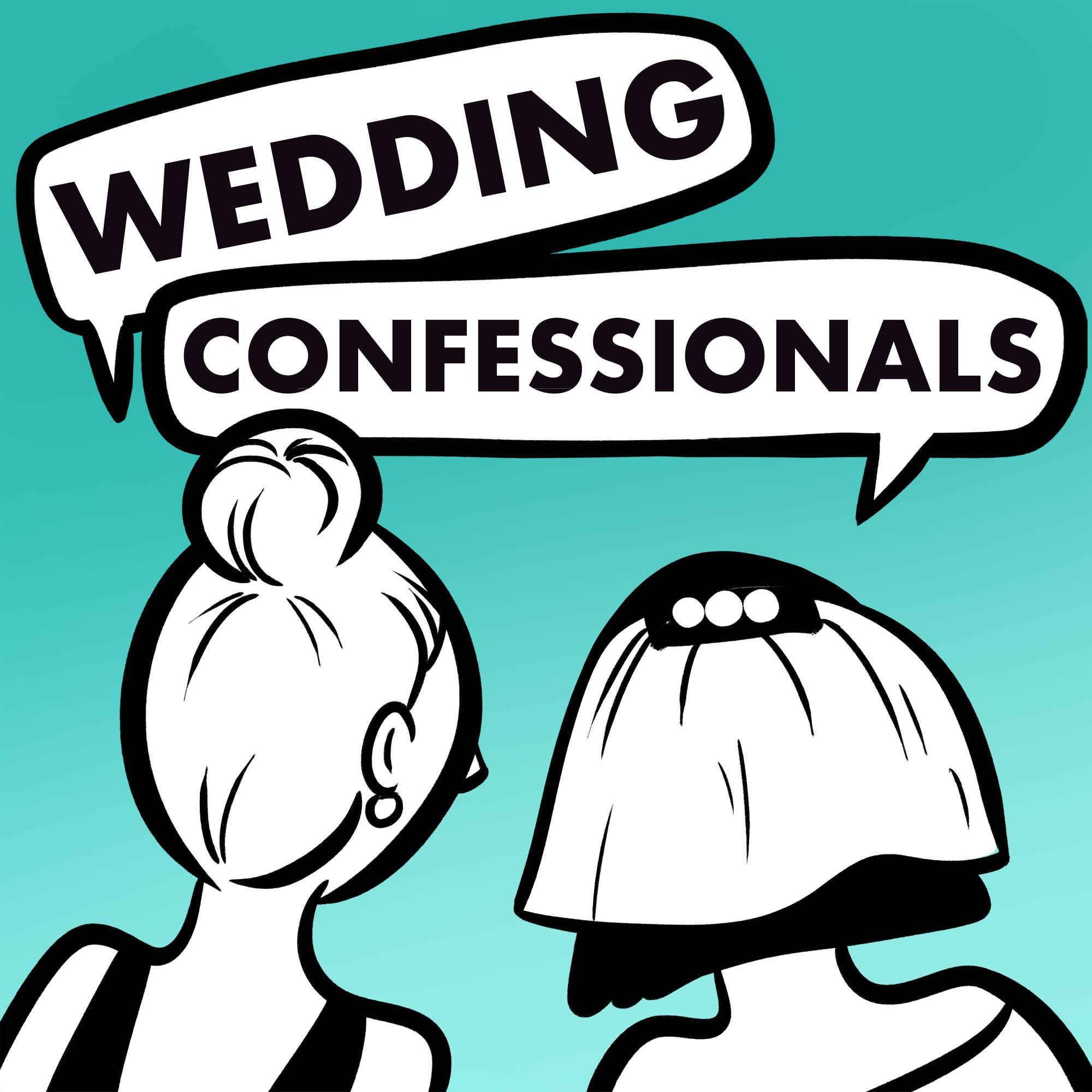 Pam and Brooke are joined by beauty expert and bride-to-be, Cassandra McClure to discuss the ins and outs of hair, makeup and styling for weddings. We also dive into Cassandra's hilarious and sweet story of how she met her fiancé and how wedding planning can be kinda stressful -  even for a well-connected wedding expert!
We also tackle some listeners' confessionals, including unexpected wedding Instagram drama, a wedding send off disaster, and a bride deciding if it's a good idea to keep the old school tradition of having your bachelorette party the night before the wedding!
--
SHOW NOTES: 
Champagne Skirts are a thing! Here's a link with videos and pics! And now we really want to go to a party that has one, so let us know if you are gonna have one and we'll totally crash your event. ;)
--
GUEST INFO:
Check out Cassandra's website - www.cassandramcclure.com - for more info about all of her beauty services. We're obviously a big fan of all the pics of flower crowns on the bachelorette page. ;)
You can also follow her on Instagram to get great beauty tips: @CassandraMcClure
--
BRIDAL BREAK:
Buttery Finger: Sweet cocktail that tastes like a Butterfinger bar! YUM! (Suggested by Pam)
Watercourse Way Bath House: If you're in Palo Alto, check out this spa! (Suggested by Cassandra)
#throwbackthursday: Spotify's playlist that is updated every Thursday with a new songs from another era. (Suggested by Brooke)
--
WEDDING CONFESSIONALS LINKS:
--
Have a story to tell us? Need some advice about your own wedding drama? 
Email us: weddingconfessionals@gmail.com
Call us: 434-933-2663
Click here to send us a message with no personal information needed!
We promise to never reveal the names in order to protect the innocent...and the annoyed. Your secret's safe with us!