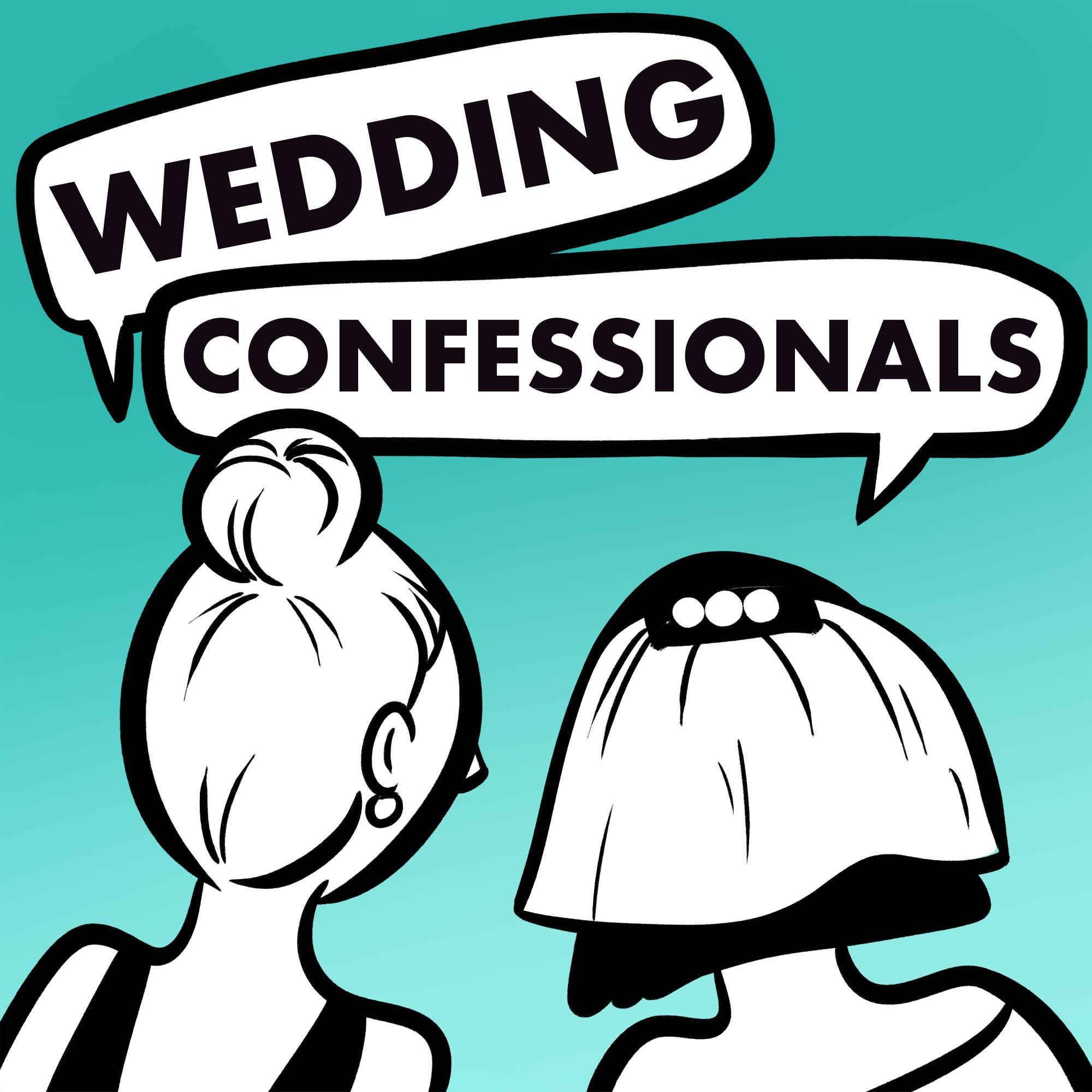 Pam's brother-in-law, Noah Schwartz, joins the gals to talk about his wedding...and somehow ends up telling a story about murdering lobsters and being fired from a summer job?!
We do actually cover wedding-related topics at some point, including a well-meaning but confusing proposal, traveling for weddings, and Noah choosing a mysterious wedding band that paid off in an unexpected way!
Stay tuned next episode for Part 2, when Noah helps us answer listeners' confessionals!
--
SHOW NOTES:
A combined bachelor / bachelorette party can be called a "Jack & Jill," "Stag & Hen," or "Buck and Doe" party. #themoreyouknow
Sleep No More is still playing in New York if you want to check it out. (It's weird but cool!)
The book Noah was reading about the Brooklyn Bridge is called The Great Bridge by David McCullough.
If you're looking to get married near San Diego, check out the Scripps Institution where Noah and Jessie had their wedding! So pretty!
Brooke tried SO HARD to find Michael J and his band online but couldn't! That band will remain a mystery!
--
BRIDAL BREAK:
The Love Martini: A Valentine's Day cocktail with strawberries from Picture the Recipe.
Drunk History: Season 5 of this hit TV series is back on Comedy Central!
--
WEDDING CONFESSIONALS LINKS:
--
Have a story to tell us? Need some advice about your own wedding drama? 
Email us: weddingconfessionals@gmail.com
Call us: 434-933-2663
Click here to send us a message with no personal information needed!
We promise to never reveal the names in order to protect the innocent...and the annoyed. Your secret's safe with us!