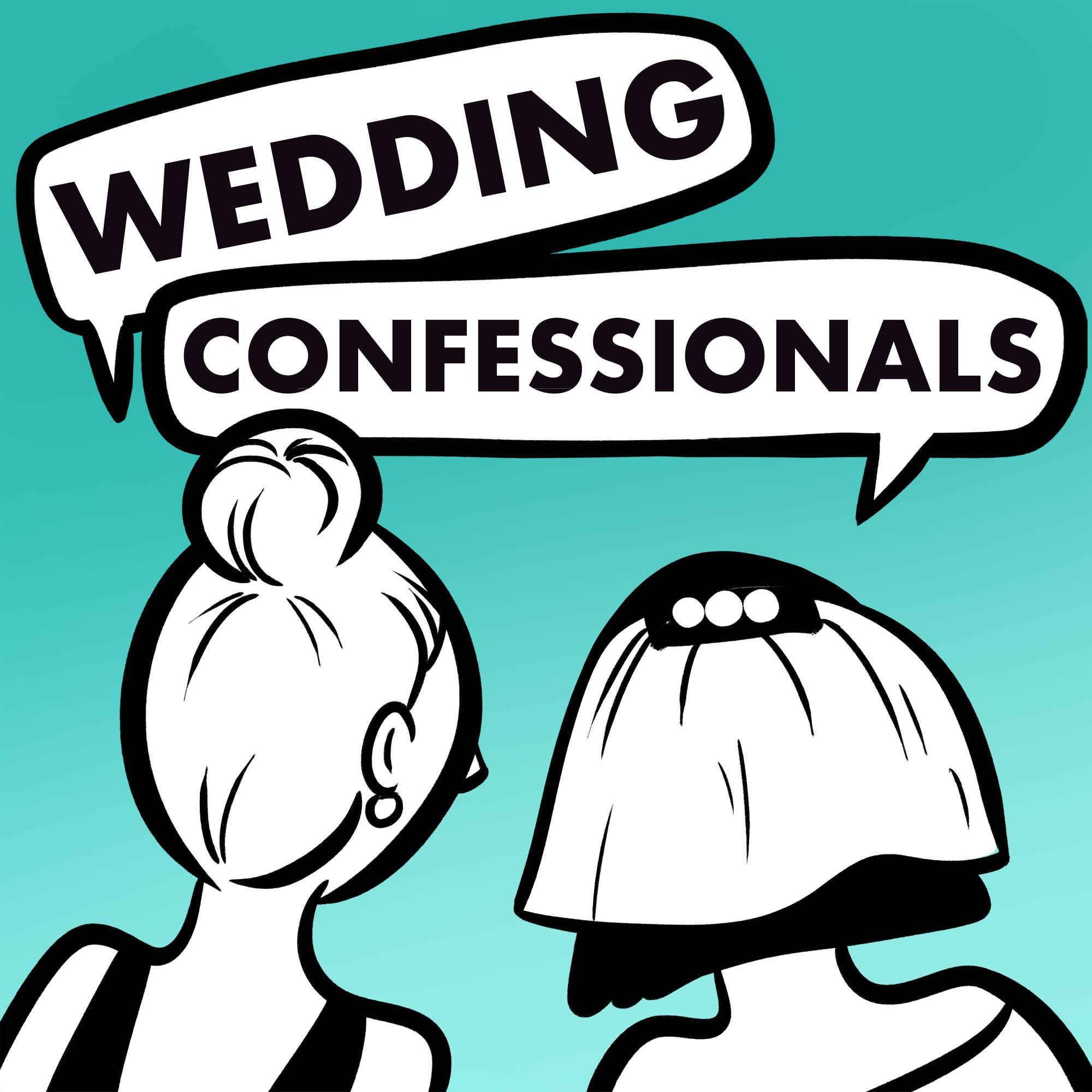 Brooke and Pam are joined by Elizabeth, a bride who had to overcome a natural disaster in order to get down the aisle! After hearing all about her unbelievable and inspiring wedding story, Elizabeth joins the gals in reading some listeners' confessionals! This week's stories are about a pushy mother-in-law, a wedding joke gone wrong, and a bride who just found out her wedding is on the same day as her pregnant sister's due date!
--
SHOW NOTES:
Elizabeth is pals with Erica Mandy, guest from Episode 30 and host of theNewsworthy Podcast!
If you haven't listened yet to Erica's podcast, get on it! It's a great way to get today's news every morning - all in under 15 minutes! More info at www.thenewsworthy.com
--
BRIDAL BREAK:
Volunteering: During her wedding planning, Elizabeth helped Los Angeles Catholic Worker Soup Kitchen. If you want to learn more about volunteering or donating to this great organization, click here! (Elizabeth)
Game of Thrones: The Emmy award winning is on HBO and HBO GO. (Elizabeth)
Skinny Lemon Drop Martini: Sweet and sour drink with less sugar than the normal recipe, from Sand & Salt. (Pam)
2Buckets: A kickstarter to create an app to connect volunteers with organizations that need help! (Pam)
The Marvelous Mrs. Maisel: Dramedy on Amazon Prime about a 1950s woman trying to break into stand up comedy! (Brooke)
Josie: A boot stompin' country song by Stumpwaller - in honor of Myk & Regan Watford's beloved dog. Give it a listen! (Brooke)
--
WEDDING CONFESSIONALS LINKS:
--
Have a story to tell us? Need some advice about your own wedding drama? 
Email us: weddingconfessionals@gmail.com
Call us: 434-933-2663
Click here to send us a message with no personal information needed!
We promise to never reveal the names in order to protect the innocent...and the annoyed. Your secret's safe with us!