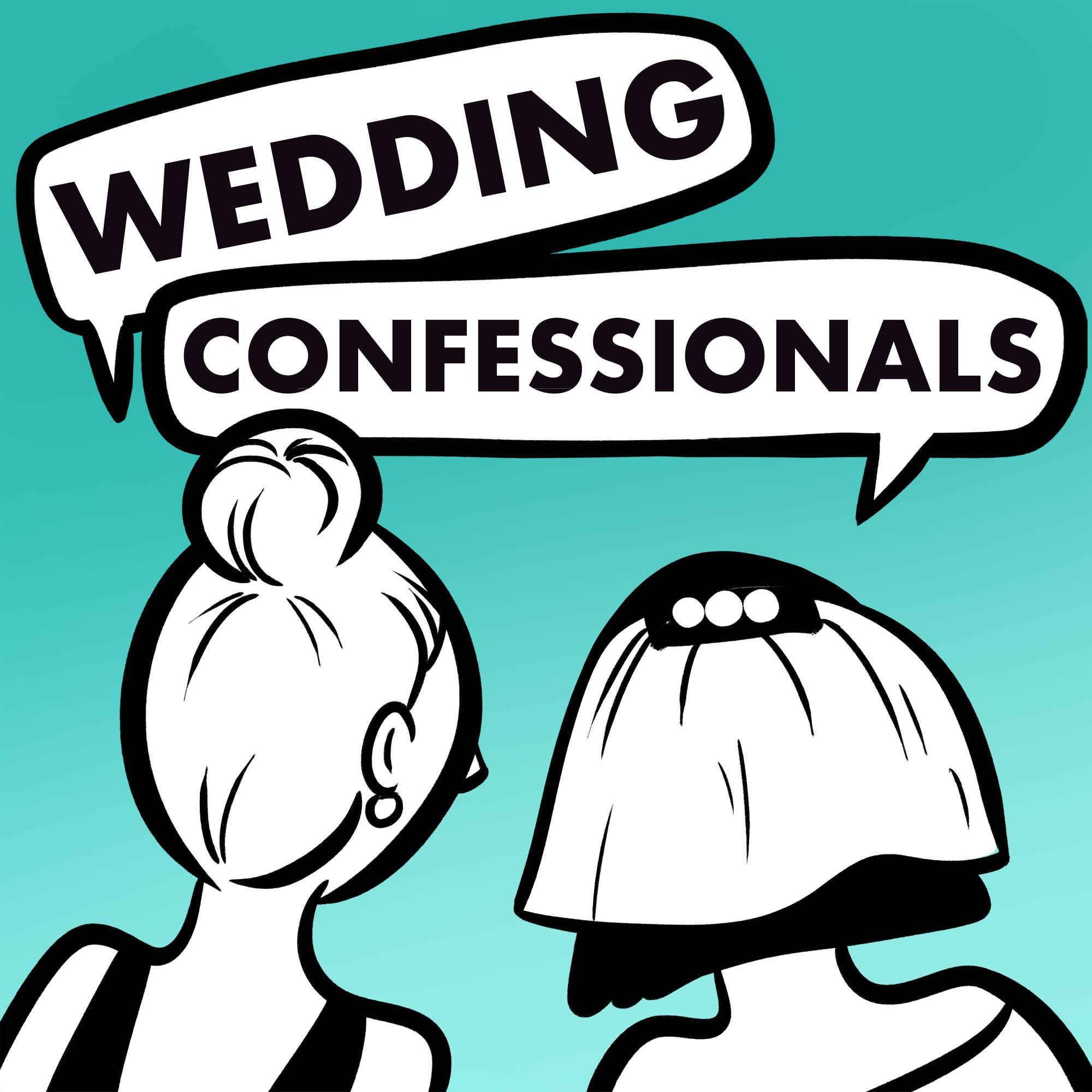 In Part 2 of our night with Myk Watford - actor, musician, and husband to Episode 4 guest, Regan - we dive into confessionals from listeners.  The three cringe at a story about a creepy uncle, try to support a bride's unconventional proposal story, and help a groom stay sane while his bride goes crazy.
--
GUEST INFO:
Myk's band Stumpwaller, can be found at:
Stumpwaller.com
Facebook
Reverb Nation
Stumpwaller's Christmas Show is going to be on Dec 23rd at The Federal in North Hollywood!
You can follow Myk Watford at:
mykwatford.com
Facebook
Instagram
--
BRIDAL BREAK: 
Fixer Upper: The (alleged) final season of HGTV's hit show has started! (And Brooke was wrong - old episodes are no longer on Netflix. Boo!) (Brooke)
Shot In The Dark: Jeffrey R. Daniels - guest from Episode 26 & Pam's husband - directed Netflix's newest series about Los Angeles news stringers. (Pam)
Egg Nog Martini: Holiday drink by Nutmeg Nanny (Pam)
Dork of the Rings: Lord of the Rings movie marathon (Myk)
Hands on a Hardbody: Documentary about a contest to win a truck
--
WEDDING CONFESSIONALS LINKS:
--
Have a story to tell us? Need some advice about your own wedding drama? 
Email us: weddingconfessionals@gmail.com
Call us: 434-933-2663
Click here to send us a message with no personal information needed!
We promise to never reveal the names in order to protect the innocent...and the annoyed. Your secret's safe with us!