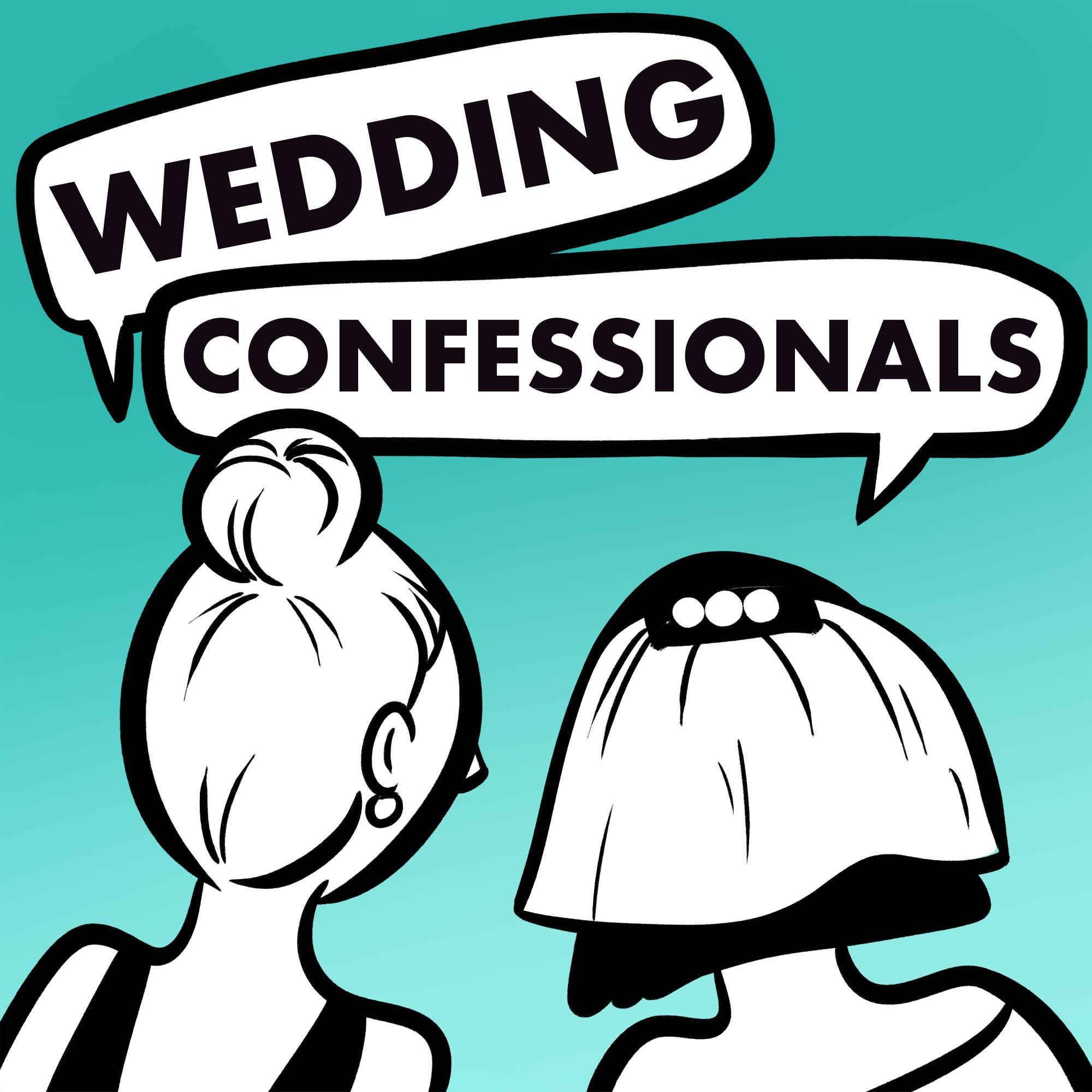 Miguel Camnitzer joins the gals to chat about proposing with a watch, the joys of reception cocktail tastings, and continuing his family's tradition of getting married at a courthouse!
Then Brooke tells the story of Miguel and his husband, (Michael Bourret, guest from Ep 18 & 19), saving the day at her wedding!
And Pam shares her secret to throwing surprise parties - have no one arrive at the same time!
There were so many stories that we broke up this recording into two parts! So stay tuned next week to hear all your Confessionals!
--
SHOW NOTES:
Fogg Museum is the art museum where Miguel once attending a wedding.
--
BRIDAL BREAKS:
Cold Brew Bourbon Cocktail: Boozy coffee drink from The Gastro Nom website
@drunkdisney: Instagram account bound to make anyone who likes Disney movies giggle (Brooke)
--
WEDDING CONFESSIONALS LINKS:
--
Have a story to tell us? Need some advice about your own wedding drama? 
Email us: weddingconfessionals@gmail.com
Call us: 434-933-2663
Click here to send us a message with no personal information needed!
We promise to never reveal the names in order to protect the innocent...and the annoyed. Your secret's safe with us!