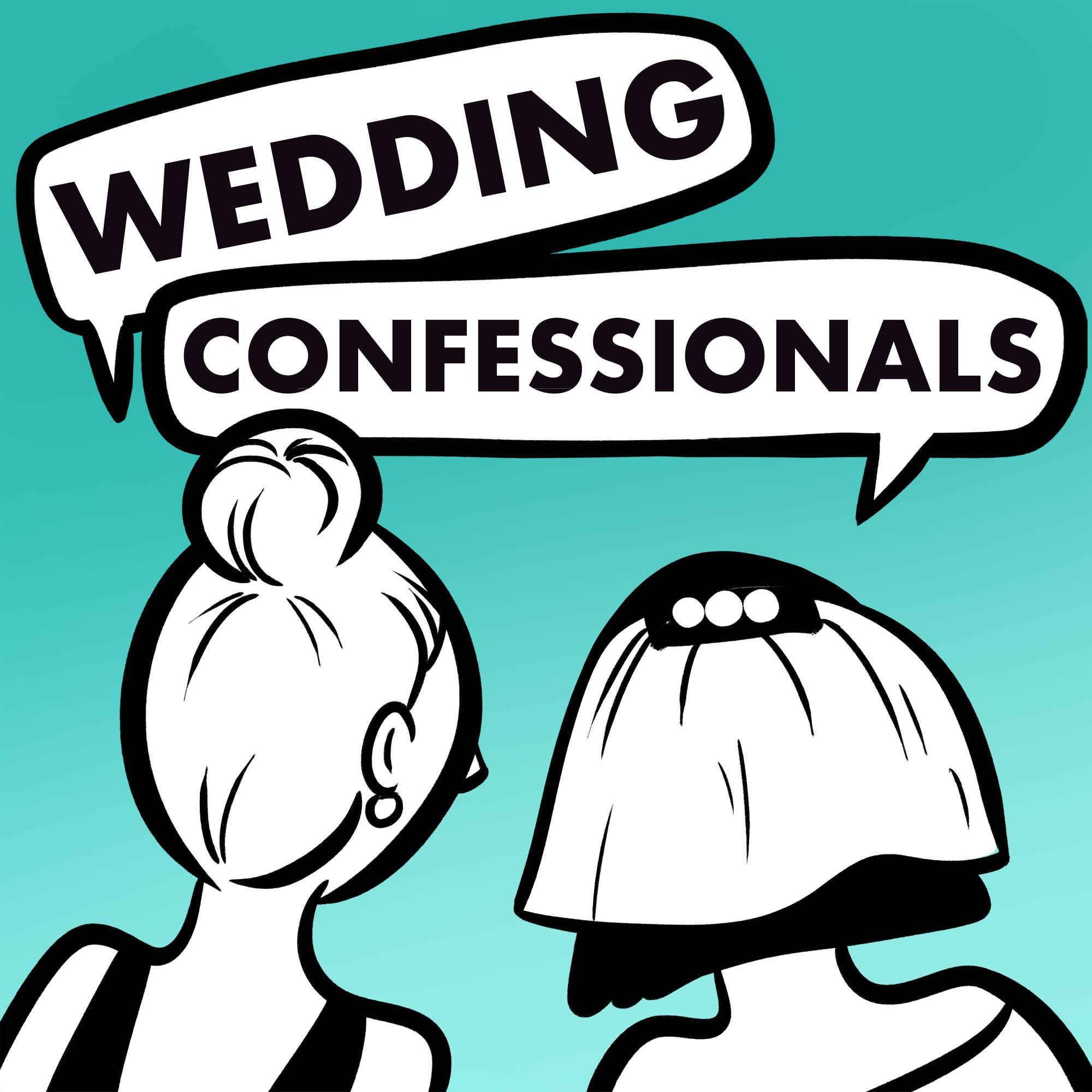 Hey all you brides and grooms who are workin' on your fitness, this episode is for you!
Personal trainer Paul Berry joins Pam and Brooke to give some healthy tips for anyone walking down the aisle.  He also dishes with the gals about his own wedding, including a groom's cake that didn't go as planned and a best man who tackled him - but for his own good!
They also dive into listener submitted wedding confessionals about sketchy grooms, wedding websites confusion, and how to plan for an entire family saying TBD on their RSVP cards.
--
SHOW NOTES:
Here's a clip from Steel Magnolias so everyone can see what an armadillo cake looks like!
--
GUEST INFO:
Want more fitness tips from Paul Berry?  Check out Paul Berry Training on Facebook and Instagram!
--
BRIDAL BREAKS:
Pretty Animalz Face Masks: Beauty masks with silly animals designs on them.  Perfect for slumber parties! (Brooke)
Classical Collection Pandora Station: Soothing music to calm any nervous bride or groom (Paul)
Coffee Table Jazz Spotify Playlist: Perfect jazz music for reading and just feelin' classy AF! (Brooke)
2015 Agenda by Byron Blatty Wines: Red blend wine that's modern, bright and fruity! (Pam)
** Note: Since Brooke gave the suggestion for people to check out the @fit_with_coffee Instagram account, the account name has changed to @themacrobarista. So...
@themacrobarista: Instagram account, created by barista Alex Moe, that's full of healthy Starbucks drink ideas! So you can have your mocha with no guilt! (Brooke)
--
WEDDING CONFESSIONALS LINKS:
--
Have a story to tell us? Need some advice about your own wedding drama? 
Email us: weddingconfessionals@gmail.com
Leave us a voicemail: 434-933-2663
Click here to send us a message with no personal information needed!
We promise to never reveal the names in order to protect the innocent...and the annoyed. Your secret's safe with us!