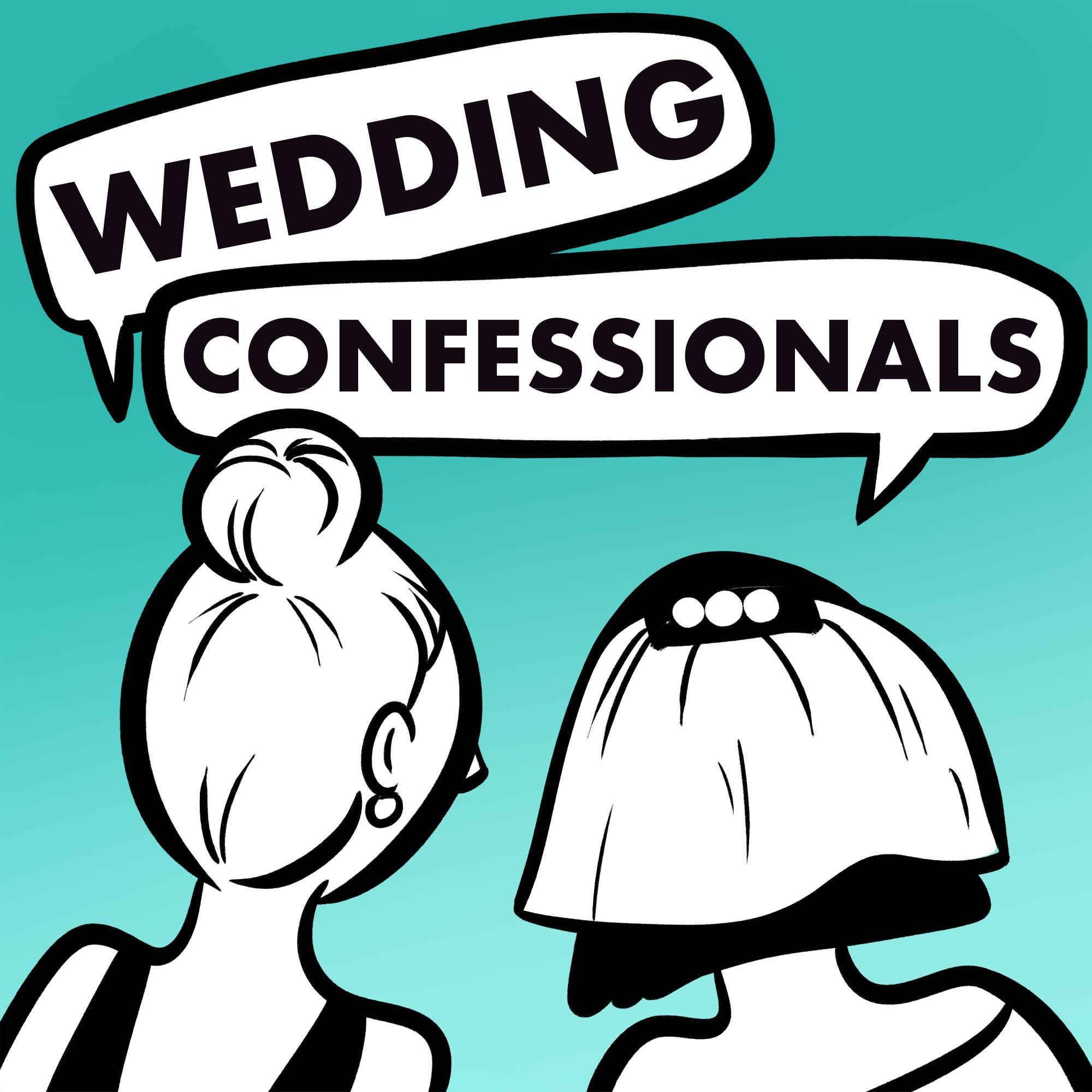 Brooke & Pam's rowdy night with newly engaged guest, Lauren Elliott continues! This time they dive into confessionals and advice questions. The gals hear a crazy tale about a last minute destination wedding, convince a rained-out bride to have a do-over wedding, and help solve some bridesmaidzilla dress drama!
--
SHOW NOTES:
Tipsy Cow is where you can have a great burger, try a boozy milkshake and reenact Lauren freaking out about possibly losing her engagement ring.
--
GUEST INFO:
Follow Lauren Elliott on Instagram
Lauren is in Episode 9 of The Guest Book on TBS! Go watch it!
--
BRIDAL BREAKS:
Apple Cider Mimosas from Wholefully - a seasonal twist on the go-to brunch beverage (Pam)
Leah Remini: Scientology and the Aftermath - TV series on A&E that dives into the lives of those who left Scientology, hosted by actress Leah Remini (Guest, Lauren Elliott)
Groomzillas - Podcast hosted by grooms-to-be Dan Gill and Eric Dadourian that explores what wedding planning is like from a guy's perspective.
--
WEDDING CONFESSIONALS LINKS:
--
Have a story you want to tell us?  Need some advice about your own wedding drama?
Email us: weddingconfessionals@gmail.com
Call us: 434-933-2663
Click here to send us a message with no personal information needed!
We promise to never reveal any names in order to protect the innocent...and the annoyed. Your secret's safe with us!