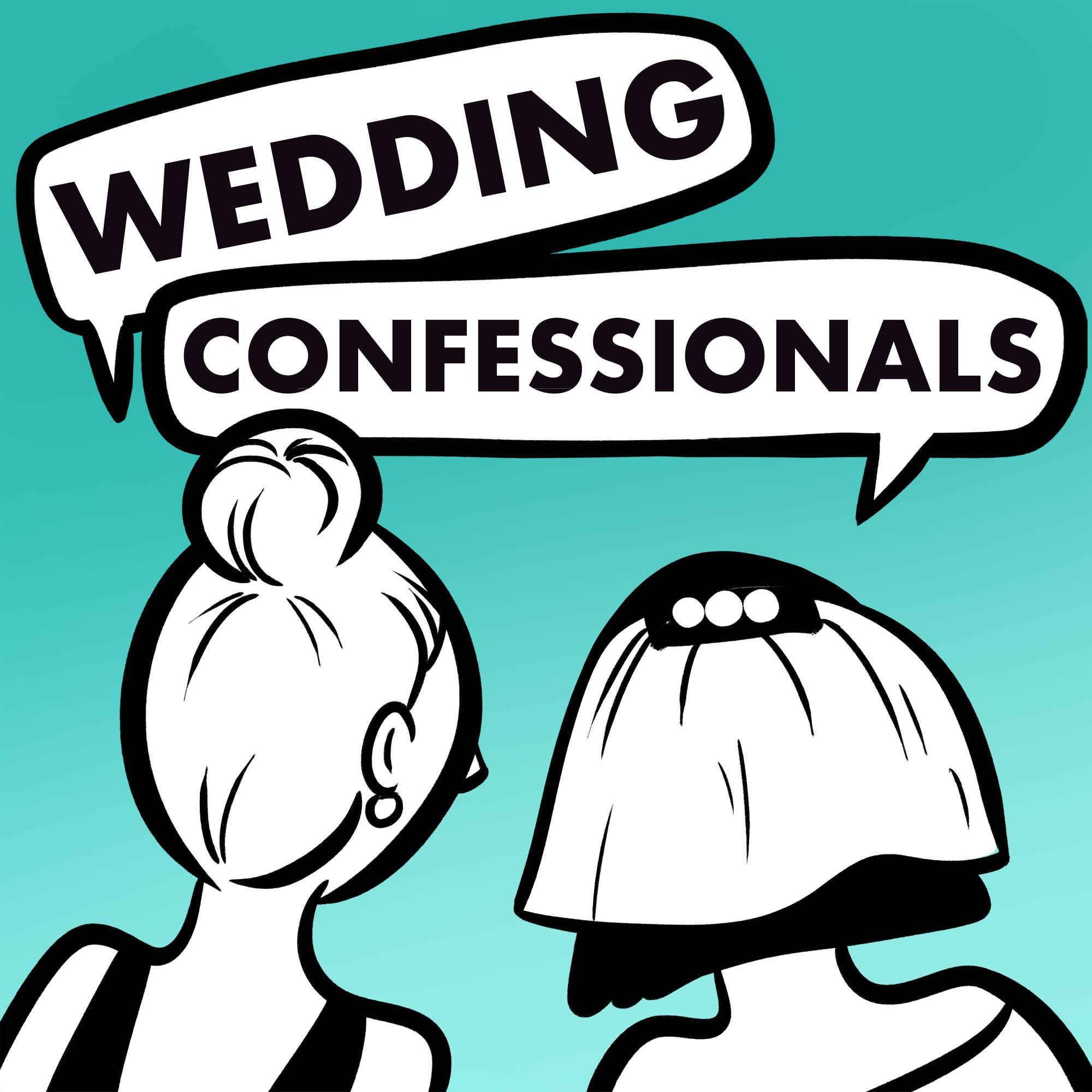 Buckle up, gals and guys - this episode is a wild ride through the world of weddings!  TV director - and more importantly, Pam's husband!! - Jeffrey R. Daniels finally makes an appearance as a guest on the podcast!!!
The gals thought they were going to grill him on how he prepared for his wedding proposal to Pam, but instead got engrossed by Jeff's hilarious story about his best man speech that ended up being a total trainwreck. They also discuss the time Brooke inadvertently crashed a wedding reception and Pam's current situation - accidentally getting invited to a celebrity wedding!
Jeff and the gals also read listeners' confessionals about smelly reception halls, the difficulties in getting stuck with unenthusiastic bridesmaids, and the danger in smushing wedding cake on an unsuspecting new bride.
--
GUEST INFO:
Jeff's new series, Shot In The Dark, will be available on Netflix in November 2017.
--
BRIDAL BREAKS:
Robin Hood - Stock trading app (Jeff)
Pumpkin Spiced Latte - The Starbucks seasonal drink is back! (Pam)
@seasonalvibes - Twitter account that obsesses about all things fall...until December (Brooke)
G.L.O.W. - Netflix comedy about women wrestlers (Brooke)
--
WEDDING CONFESSIONALS LINKS:
--
Have a wild wedding story to tell us?  Need some help with your wedding drama?  Contact us!
Email us: weddingconfessionals@gmail.com
Call us: 434-933-2663 (That's 434-WED-CONF)
Send us a note with no personal info needed!
We promise to never reveal any names in order to protect the innocent...and the annoyed. Your secret's safe with us!