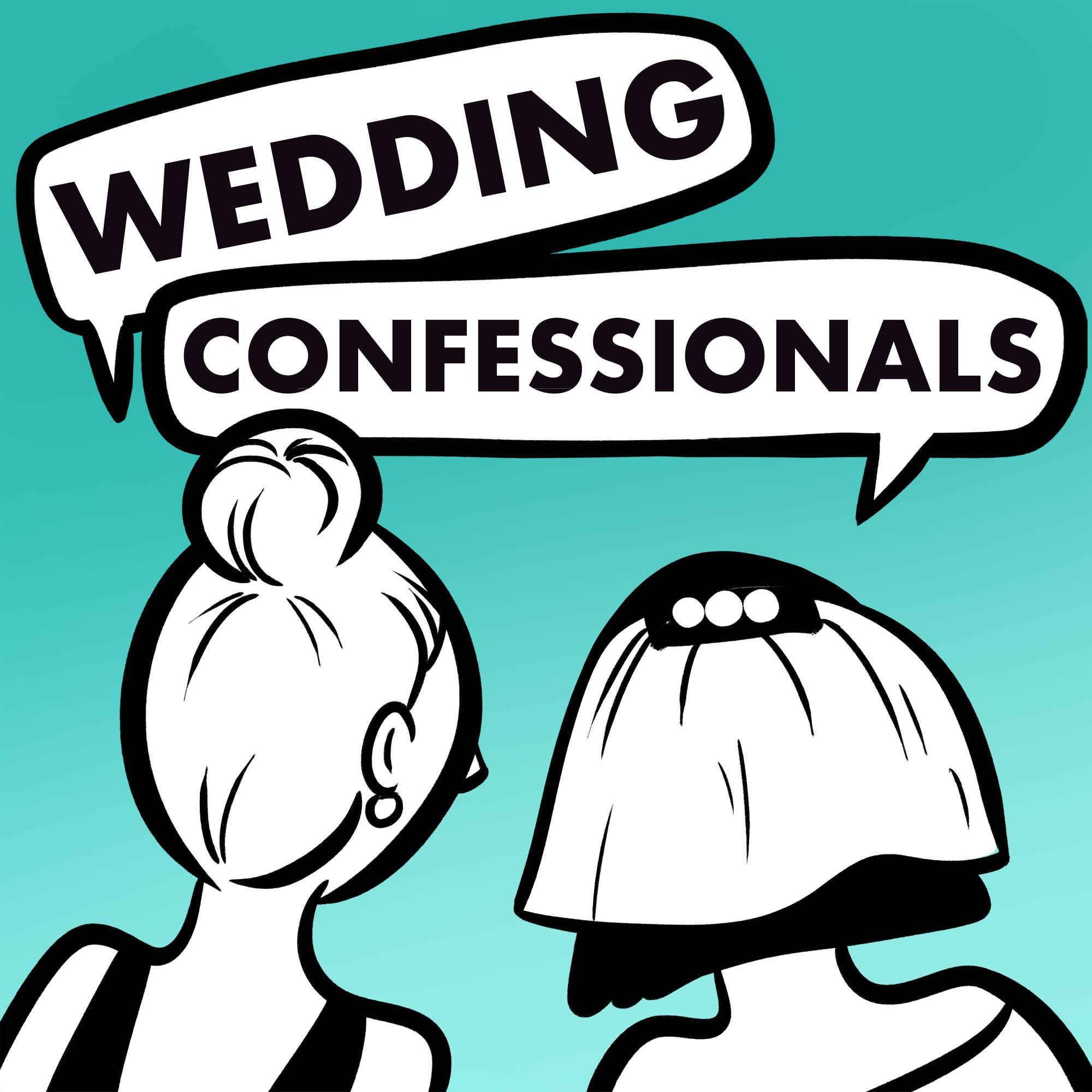 Guest from Episode 3, Adam Michael Rose, is back to give Pam & Brooke a wedding planning update! They discuss the stress of finding the right food for the reception - including the ongoing hot topic: food trucks! And Adam admits he's still struggling with cutting people from the invite list.
They also help a groom feel confidnet in his suit choices and dive into a confessional written DURING a wedding day crisis!
--
SHOW NOTES:
Adam is getting his custom wedding day suit from Indochino.
The restaurant / catering company Adam ended up choosing for his wedding is Stonefire Grill.
The funny ladies who host The Great British Baking Show are Sue Perkins & Mel Giedroyc.
--
GUEST INFO:
If you are in need of a dialect coach - Adam can help!
Follow Adam on Instagram @amraccents
He's also on Twitter @amraccents
--
BRIDAL BREAKS:
Great British Baking Show - British series on Netflix (Adam)
Bob Ross: Beauty is Everywhere - 80s painting series now on Netflix (Adam) 
Saint Archer Brewing Company - Great beers for football season (Pam)
The Daily - 15 minute news podcast from the New York Times (Brooke)
The Newsworthy with Erica Mandy - 10 minute daily news recap podcast (Brooke)
--
WEDDING CONFESSIONALS LINKS:
--
Have a crazy story to tell?  Need some advice?  Contact us!
Email us: weddingconfessionals@gmail.com
Call us: 434-933-2663 (That's 434-WED-CONF)
Write us: https://weddingconfessionals.com/tell-us-your-secret/
We promise to never reveal any names to protect the innocent...and annoyed. Your secret's safe with us!