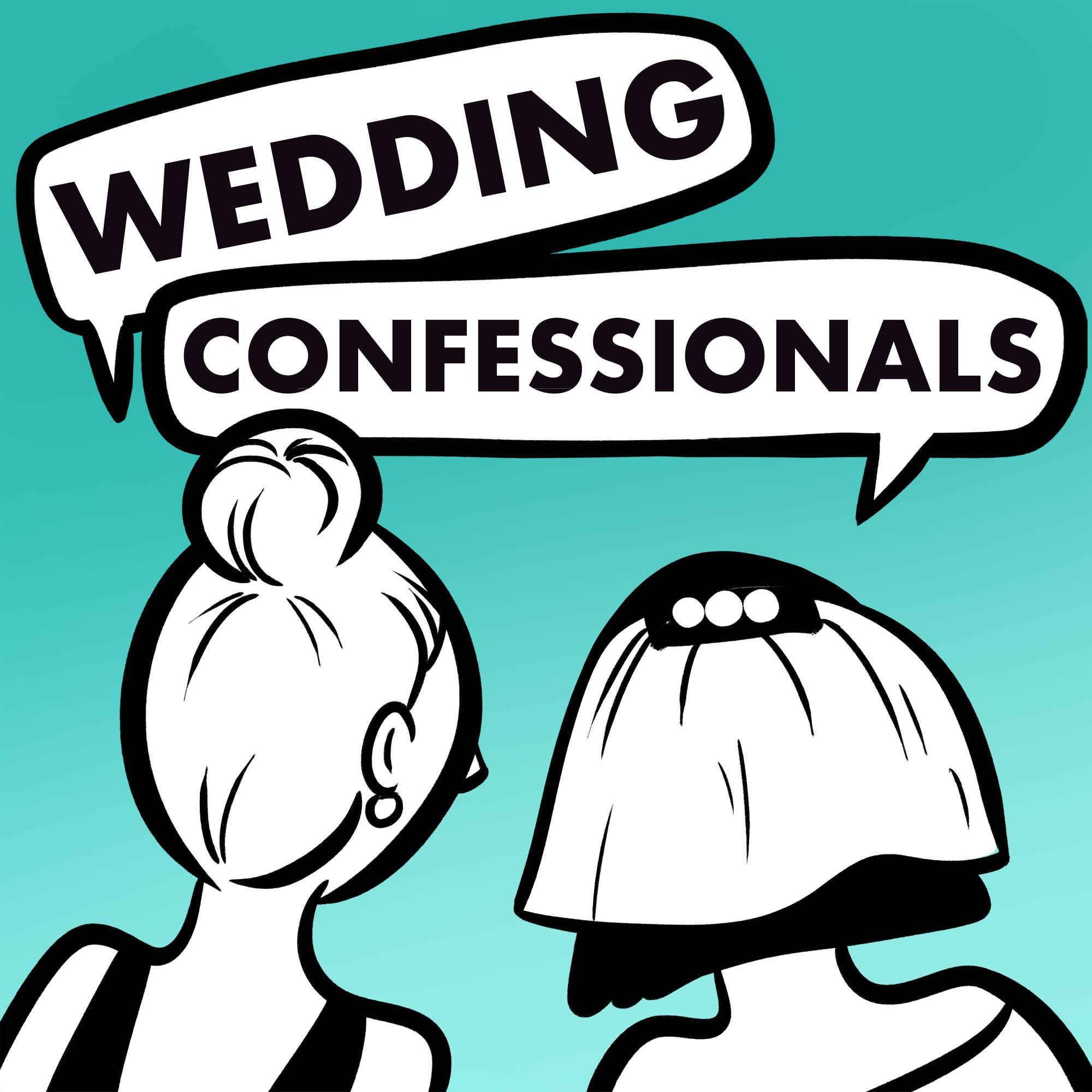 Join Brooke and Pam as they explore how their guest - literary agent, Michael Bourret - ended up with a ring on his left hand, despite his political views against the institute of marriage.  They also discuss terrible trips to the dentist, why the first season of Survivor can lead to romance, and how Brooke, though not invited, bulldozed her way into attending Michael's wedding.  
This interview was so in depth that it took up the whole hour!  So stay tuned next week for Part 2 when we let Michael - and all of his controversial opinions - tackle on your wedding confessionals and questions!
--
Guest Info/Plugs:
You can find pictures of Michael's food and cocktails on Instagram. @michaelbourret
Wanna learn more about Michael's hot takes on politics? Follow him on Twitter! @MichaelBourret
--
Show notes:
- If you're crazy like Brooke and want to buy an x-ray blanket, it can be yours for about $80!
- We found some more reasonable looking weighted blankets for anxiety - here.
- Pippa's book did sell in the US...and it tanked.
- The Abbey is a bar in West Hollywood.  It's also now the setting for a Reality TV show on E! called What Happens At The Abbey!
- Sammy Sweetheart from the Jersey Shore has a podcast - Just Sayin.  It actually seems pretty fun!
- We can't link to the Dew Drop Inn where Michael spent all of his money on Long Island Iced Teas because it doesn't exist anymore. :(
- Want a great bagel with mediocre cream cheese?! Try Bagels On The Square!
--
Bridal Break Info:
- Dear Sugars - advice podcast with Steve Almond and Cheryl Strayed (Brooke)
- Strawberry Lemonade Frozen Sangria (Pam)
--
Wedding Confessionals Links:
--
Have a crazy story you want to tell us?
Call us: 434-933-2663 (That's 434-WED-CONF)
We promise to never reveal any names to protect the innocent...and annoyed. Your secret's safe with us!