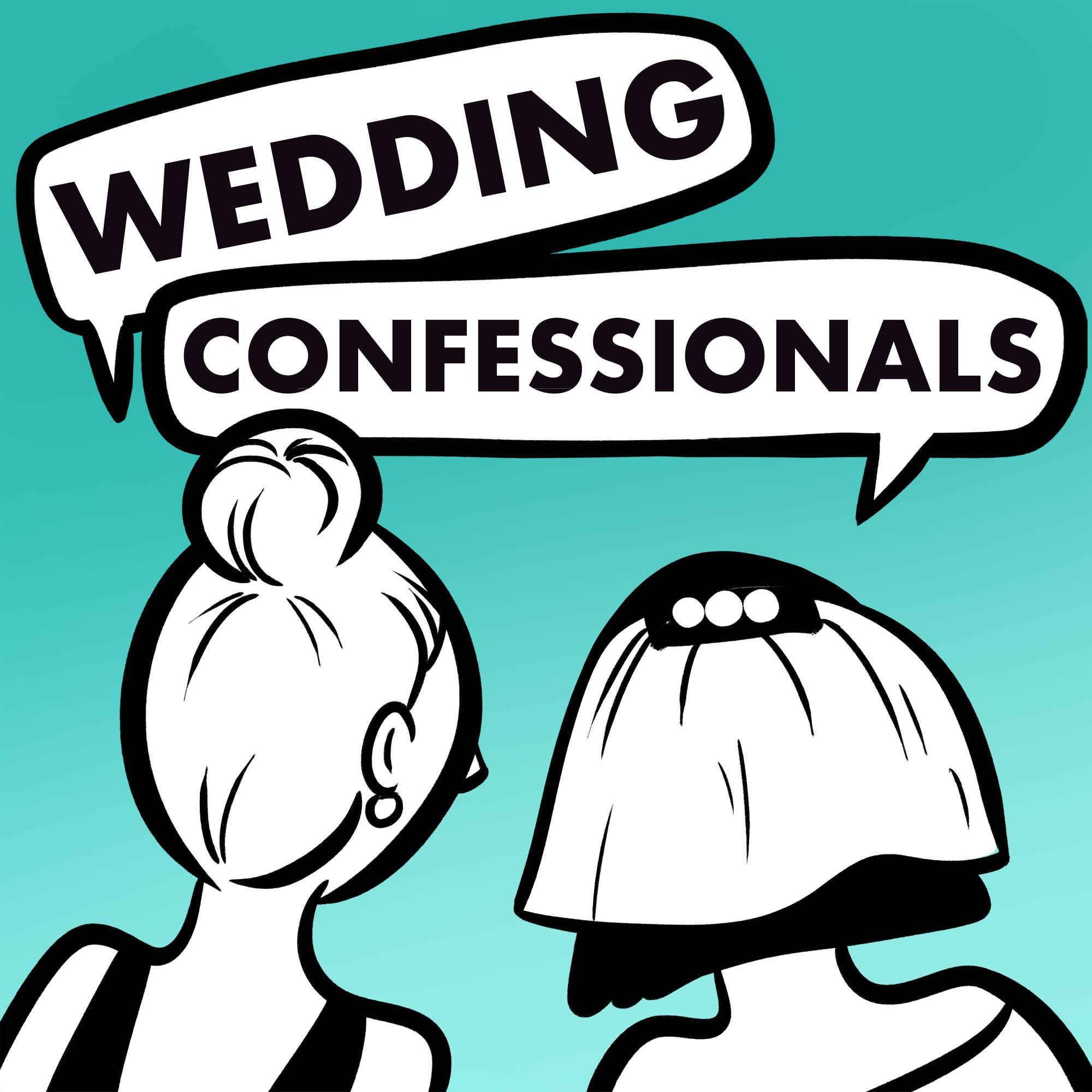 Dan Gill, host of the Groomzillas Podcast, joins Pam and Brooke to talk all about his own wedding, including getting hilarious portraits done with his fiancé at JC Penny.
They also dive into some listeners submitted confessionals about annoying family requests, Friday night weddings, and inviting (or not inviting) fringy friends.
If you like department store pictures or weeknight celebrations, this episode is for you!
 --
GUEST INFO:
Check out Dan's wedding podcast, Groomzillas!
--
SHOW NOTES:
Be like Dan, and treat yourself to a steak at the old school LA restaurant, The Dresden.
Dan served Bludso's BBQ at his reception.
--
BRIDAL BREAK:
Zombie Brain Shot: A super gross looking Halloween-themed shot, from Homemade Hooplah. (Suggested by Pam)
Adam Rippon Riffs On - Celebrity Rosé: The Olympic ice skater gives his hilarious takes on rosé wines created by celebrities. Available on YouTube, created by Cosmopolitan. (Suggested by Brooke)
"Tilted" by Christine & The Queens: Fantastic song and choreography by a French pop star (Suggested by Brooke)
People Just Do Nothing: British mockumentary series that focuses on young, aspiring DJs and MCs. Available on Netflix. (Suggested by Dan)
-- 
WEDDING CONFESSIONALS LINKS:
--
Have a story to tell us? Need some advice about your own wedding drama? 
Email us: weddingconfessionals@gmail.com
Call us: 434-933-2663
Click here to send us a message with no personal information needed!
We promise to never reveal the names in order to protect the innocent...and the annoyed. Your secret's safe with us!
--
Logo by David Kantrowitz